Toulouse
x
= independently organized TED event
Theme: Même pas mal !
toulouse, France
March 16th, 2013
Watch video from the event
Please install flash player to see this video.
View photos from the event on Flickr
About this event
Pour son édition 2013, TEDxToulouse a choisi d'articuler ses talks autour du thème « Même pas mal ». Un clin d'œil à l'espoir et à l'art de renaitre : comment croire malgré les peurs et les obstacles apparents, comment s'investir pour forger un futur radiant, comment s'intéresser à la vie et l'embellir… Autant de propositions que l'ensemble des intervenants sont venus décliner, chacun à sa façon. C'est une après-midi riche en découvertes et émotions que TEDxToulouse nous a fait vivre, réveillant ainsi curiosité et enthousiasme. Pour la première fois, l'événement a été suivi en streaming par de nombreux internautes.
Confirmed Speakers
AUDREY DUSSUTOUR


scientifique « Le blob, une intelligence sans cervelle : fiction ou réalité ? »

DIDIER BLANQUI


enseignant « Le retour de l'ardoise à l'école »

ERIC VANELLE


coordinateur du Théâtre du Grand Rond « Handicape toi-même ! »

GAETAN SEVERAC


ingénieur « Plus je me plante, plus je pousse. »

THOMAS SOULIER


entrepreneur « Réinventons la mobilité. »

EDITH BOUVIER


photoreporter « Ces blessures que l'on ne voit pas »

AMAL YASSIN


étudiante « Du Capitole au Capitol »

ARDHENDU PATHAK


responsable innovation « Recovering from success » (talk en anglais)

JEAN-PHILIPPE BERTRAND


ancien membre du GIGN « Prendre du recul »

JAMES CARLES


chorégraphe « Les langages du corps »
GUILLAUME NERY
apnéiste « Voyage entre deux inspirations »
PATRICIA PARRY
« Nos idées reçues à l'épreuve de la littérature »

TIPHAINE JAHIER


« Dear Lord » – solo dansé
Organizer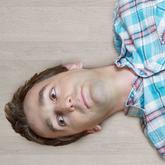 chris martins
Toulouse, France
Organizer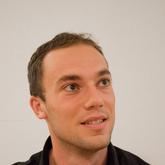 Vincent Viala
Toulouse, France
Team
Christope Dehais

Co-Organizer
---