29thMarchPark
x
= independently organized TED event
Da Nang city, Vietnam
October 13th, 2012
Watch video from the event
Please install flash player to see this video.
View photos from the event on Flickr
About this event
Our event which invites many highly influenced people of Danang as speakers inspires audience who comes from Danang and nearby provinces.

Speakers are highly influenced people of Danang. They will talk about what they did, are doing and will do in order to make a contribution to develop Danang city. They inspire the audience and seek for the support in term of idea to turn their future plan into life.

Speakers are the experts on education, politicians and leaders of local community.

Special audiences are from Danang and from neighborhood provinces. They are people who engage in fields speakers mention and they are chosen in order to make sure that what speakers said would heavily influence to them. They are expected to spread spirit of this TEDx29thMarchPark to their community.

Confirmed Speakers
Francis Hung
Là một người đã từng "làm công ăn lương" trong 15 năm tại các tập đoàn Quốc Tế trước khi ra ngoài và lập một doanh nghiệp riêng. Hơn ai hết, Francis Hùng đã thấm nhuần những cảm xúc khi "làm công ăn lương" cho người khác, nhưng liệu quan điểm "Làm công ăn lương không thể giàu, chỉ có làm chủ mới giàu được" có hoàn toàn đúng? Tại sân khấu TEDx, Francis Hùng sẽ lần đầu tiên kể câu chuyện về đời mình.
Lê Viết Dũng
Một câu chuyện từ chính cuộc đời Thầy về cái nghề và cái nghiệp. Có hẳn là chúng ta chọn nghề, hay chính cái nghề chọn ta?
Tran Van Son
- Bị bại liệt từ nhỏ, tự học ở nhà từ lớp 1 đến lớp 4 - Năm 2007: Giải nhất cuộc thi "Ý tưởng kinh doanh sáng tạo 2007" do Trung tâm Thông tin Tư liệu, hội Doanh Nghiệp Trẻ Đà Nẵng tổ chức. - Năm 2008: Giải đồng cuộc thi "Thắp sáng tài năng kinh doanh trẻ" do Đài truyền hình Việt Nam, ĐH quốc gia HSB, Hội DNT Việt Nam tổ chức. - Năm 2009: Được cộng đồng bình chọn là một trong 20 Cá Nhân Tiêu Biểu về công tác thiện nguyện và đạt giải thưởng Chim Én 2009. - Năm 2009-2011: Giám đốc điều hành Công ty CP Phú Hải Sơn - Công việc hiện tại: Kỹ sư tin học tại VinaTAB GROUPS (http://vinatab.net) Báo chí nói KS.Trần Văn Sơn:
Organizer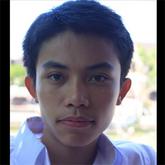 Tung Le
Da Nang City, Vietnam
Team
Linh Truong Hoang

Media Manager

Anh Luong Thi Tram

Finance manager

Nhung Nguyen Hong

Speakers Manager

Trinh Vo Tien

Partnership Manager
---