IUPUI
x
= independently organized TED event
Theme: Raising The Next Generation
Indianapolis, IN, United States
March 22nd, 2013
Watch video from the event
Please install flash player to see this video.
View photos from the event on Flickr
About this event
TEDxIUPUI is about ideas on claiming a better future for the next generation. In order to impact the next generation, this event is connecting thinkers and dreamers with potential change agents and agencies. Ideas presented at this event, from diverse paradigms, would be funneled into activism, advocacy and education, to better the next generation.
Confirmed Speakers
Dr. Razi Nalim


Dr. Razi Nalim is Associate Dean for Research & Graduate Programs at the School of Engineering & Technology in Indianapolis. He has over 25 years of experience in industry, academia, and government, working on energy, combustion, air pollution control, and pulsatile fluid flow. He pioneered wave-rotor technology for pressure-gain combustion at NASA Glenn Research Center. He founded the Combustion & Propulsion Research Laboratory at IUPUI, led a university-industry consortium to develop pressure-gain combustion, and helped establish the Rolls-Royce University Technology Center at Purdue University's Zucrow Laboratories. He also contributed to biofluid mechanics research and engineering education innovations. TEDxIUPUI Talk Title: Urgent Low-Impact Energy for our Children to Live on a Cooler Earth in This Century Climate change is already accelerating due to over a century of cumulative greenhouse gas emissions. We need rapidly deploy-able energy technologies to limit carbon emissions and slow down the impact on food, land, and shelter, while researching longer-term sustainable energy sources.

Kristina Horn Sheeler


Kristina Horn Sheeler is an Associate Professor and Chairperson of the Department of Communication Studies in the IU School of Liberal Arts at IUPUI. She studies women and political leadership, examining the ways in which political identity is rhetorically constructed and contested in popular media. She is the author, with Karrin Vasby Anderson, of the book Governing Codes: Gender, Metaphor, and Political Identity and co-recipient (also with Anderson) of the Carrie Chapman Catt Prize for Research on Women in Politics. Sheeler and Anderson recently completed their second book together entitled Woman President: Confronting Postfeminist Political Culture, forthcoming this year with Texas A&M Press' series in presidential rhetoric. TEDxIUPUI Talk Title: Reframing Normal: Raising a Generation of Women in Politics

Reuben Vandeventer


Reuben Vandeventer is an experienced leader and entrepreneur in data, business intelligence, business excellence and six-sigma, he has created novel approaches to improving an organization's financial value through optimization of data, process, technology and people. Reuben has harnessed the power of data to understand where organization's need to improve, and how to leverage social and behavioral data to correlate and drive total evolution through creating cultural movements within organizations that are quantifiable. The Improvenomics philosophy and intelligence platform resulted from years of corporate experiments gone right. Vandeventer is the President and Founder of EvoInc, a firm focused on helping companies to quantify the right strategy - from inception to delivery. TEDxIUPUI Talk Title: Data Overload: Raising the Information Generation

Beth St. Clair


Certified executive coach, trained in Myers-Briggs Type Indicator, and received her MBA from Indiana University. She has over 12 years experience as a strategy consultant, leadership coach and improviser. Beth first sought out improvisational comedy as a way to improve her adaptability as a management consultant at Deloitte Consulting. After the seeing the powerful impact it had in her own life, she was inspired to start ActUp to bring improvisational skills into business for improved teamwork, customer service and leadership. Beth is a certified executive coach, trained in Myers-Briggs Type Indicator, and received her MBA from Indiana University. In her spare time, she performs with her improv comedy troupe "Buddy-Buddy" in Indianapolis and Bloomington, and is currently working on a one-woman performance. TEDxIUPUI Talk Title: The Improviser's Mindset Beth St. Clair will talk about how to bring improvisational skills into business for improved teamwork, customer service and leadership.

Cole Farrell


Cole Farrell is a writer and educator living in Indianapolis, Indiana. Continually fascinated with community and identity, Cole's work has appeared in Oxford Magazine, IndySpectator, and Punchnel's. His professional writing client roster includes Groupon, Kenra Professional, Miles Design, AIGA, and Kristian Andersen + Associates. As a child, Cole would gather his neighborhood peers and pretend that they were his students. Though he no longer engages in playground lectures, he strives every day to expand his classroom to cover an entire world TEDxIUPUI Talk Title: We will all be changed

Jon Nix and Jim Plew


Jon Nix is a senior at the Indiana University Kelley School of Business in Indianapolis. He is interested in the unique intersection between business and community development and his passions include philosophy, live music, and travel. Jim Plew is also a senior at the Kelley School of Business and he is passionate about venture creation and the process of scaling innovative technologies. Some of his interests include graphic design, martial arts, and international cuisine. TEDxIUPUI Talk Title: Independent Thought and the Paradox of Lenses Jon and Jim recount some unlikely experiences in business school that showed them the value of seeing the world through different lenses.

John Parrish-Sprowl


ohn Parrish-Sprowl PhD, currently serves as the Co-Director of the Global Health Communication Center (GHCC) of the Indiana University School of Liberal Arts. In addition to being a Professor of Communication Studies, he is also a member of both the University College and the Russian and Eastern Europe Institute faculties of Indiana University. Parrish-Sprowl has numerous papers and publications, including a recent chapter on applied research and globalization in the Handbook of Applied Communication Research and one just out on the role of new media in the transformation of post-socialist Europe. Currently he is contributing to the Community Health Engagement Program (CHEP) of the Clinical Translational Sciences Institute of Indiana (CTSI) and collaborating with WHO to work with Ministries of Health in multiple countries to create better health (including risk and crisis) communication capabilities, leading to improved health care access and indices. TEDxIUPUI Talk Title: Communication Complex: Making better lives, relationships & communities

Mitchell West


Mitchell West is a Masarachia Scholar and member of the IUPUI Honors College. As a senior in the IU School of Liberal Arts, Mitchell will graduate in May of 2013 with Bachelor's degrees in Political Science and Economics; after which he will attend law school. Currently, Mitchell is Captain of the IUPUI Debate Team, President of IUPUI Students for a Democratic Society, as well as the Treasurer of Central Indiana Jobs with Justice. TEDxIUPUI Talk Title: What am I? In an attempt to better understand the fundamental nature of human existence; this talk will first examine what we can reasonably deduce "I" is not. Then, the talk will examine three possibilities forms that our fundamental nature take.

Lindsay Manfredi


Lindsay Manfredi is a co-founder of Girls Rock Indianapolis, a non-profit rock n roll day camp dedicated to building positive self-esteem and encouraging creative expression through music in girls ages 8-16. She also fronts the band Kaleidostars, is president of Linzstar Inc, and was named one of Indianapolis's Top 10 People to Follow on Twitter in 2010. TEDxIUPUI Talk Title: Girls Rock! Learning to Raise Your Voice

Kathleen A. Marrs


Dr. Kathleen A. Marrs is a member of the Biology Department at IUPUI. She has been recognized as a Women Creating Excellence at IUPUI, selected for the Chancellor's Award for Excellence in Teaching, and is a member of the Faculty Colloquium on Excellence in Teaching (FACET). She is currently the Associate Dean for Academic Affairs in the School of Science, and leads a number of STEM (Science, Technology, Engineering and Mathematics) education programs in the School of Science funded by the National Science Foundation. She is the Director of the Woodrow Wilson Indiana Teaching Fellowship program and NSF Robert Noyce Teacher Scholarship program at IUPUI, two programs created to prepare the next generation of STEM teachers. TEDxIUPUI Talk Title: Inspiring Students in STEM How can we inspire students to view the STEM disciplines as interesting, relevant, and accessible to all? Can real life examples and interactions with scientists inspire students to pursue the many opportunities available to them in STEM fields? How can we recruit and prepare the best STEM teachers to guide the next generation? We'll examine these questions in the context of raising the next generation of STEM thinkers and problem solvers.

Alex Williams


Alex Williams is an IUPUI freshman in Biology. After being exposed to a better way of teaching science at the Indiana Academy, he has become an advocate for teaching the fundamentals of scientific thinking and believes that proper science education is the only way we can move into the future. TEDxIUPUI Talk Title: Teaching the How: Why Science Education Needs Change
Organizer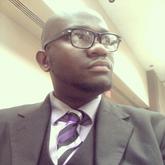 Konye Ori
Indianapolis, IN, United States
Team
Konye Ori

Sponsorship, Facility, and Speaker Committee. Liaison with TEDx

Lindsay Quandt

Budget Committee, Speakers Committee, IUPUI/Communication Dept. Liaison

Schirlei Silveira

Art & Design Committee

Juliana Campoy

Commuication Committee

Neha Sane

Advertising Committee

Ryan D'Souza

Finance Committee

Alex Cory

Marketing Committee, Social media Marketing, Event Logistics

Trevor Potts

Communications and Networking

Anne Weiss

Civic Engagement and Outreach

Almaha Ali

Speaker Committee, Logistics

Sonny Waterhouse

Logistics Committee

Kuo Li

Photography
---