Nantes
x
= independently organized TED event
Theme: Une Ville Verte ? / A Green City ?
Nantes, France
January 22nd, 2013
Watch video from the event
Please install flash player to see this video.
View photos from the event on Flickr
About this event
Les conférences TED (Technology-Entertainment-Design) s'intéressent, depuis l'origine, à trois grands domaines qui, ensemble, façonnent notre avenir. Dans un monde en perpétuel questionnement, cette mission de « propagateur d'idées » connaît un succès indéniable. A Nantes, le programme TEDx a été créé pour cela : continuer à partager des idées et notre passion de la connaissance.

Dans un esprit visionnaire et bienveillant, les sujets traités sont très vastes: économie, société, culture, éducation, écologie, arts, technologie, multimédia, design, marketing…

Le programme TEDx est un événement qui est organisé indépendamment tout en respectant des critères d'organisation définis par l'organisation officielle de TED. En 2011, TEDx a organisé près de 2000 événements dans 80 pays et en 25 langues, dont un petit nombre en France.

En décembre 2011, le Lieu Unique a accueilli le premier TEDxNantes sur le thème de la ville « entre utopies et réalités » avec des intervenants internationaux comme par exemples, Luc Schuiten, Saskia Sassen ou encore les régionaux de l'étape comme Massimo Amato et Victor Massip.

Le 22 janvier 2013, TEDxNantes aura pour thème «La ville verte» et traitera des questions liées au développement durable, à l'économie, à l'urbanisme ou encore aux nouvelles formes d'écologie citoyenne.
Confirmed Speakers
Kevin Danaher




Nana Fitriana Firman




Vincent Callebaut




Yannick Roudaut




Stanislas Dupré




Julien Dossier




Mahdiya Hassan-Laksiri



Organizer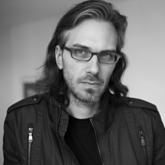 Patrick Gyger
Nantes, France
Organizer
Vasse Frederic
Nantes, France
Team
Frédéric Vasse

Président

Marie Masson

Tresorier

Lionel Pouget

Secretaire

Yves Mathieu

Presentateur
---