YauzaRiver
x
= independently organized TED event
Moscow, Russian Federation
July 3rd, 2012
Watch video from the event
Please install flash player to see this video.
View photos from the event on Flickr
About this event
It is about the process of learning from the viewpoint of those who teach, who can be called not just lecturer or professor but Teacher. What do they aspire to in the framework of their profession? Why do they choose this path, why is it interesting to them? Why do they do it?
Confirmed Speakers
Aleksandr Rakviashvili


assistant professor

Andrey Tutorsky


anthropologist, leader of North Russian ethnographic expedition, senior teacher

Nikita Martushev


lecturer

Mariya Tarasova


fine art expert, senior teacher

Ivan Zolotukhin


PhD, Political science

Mariya Bulakh


Lecturer

Igor Kartsan


head of the student flying control centre of aerospace academy
Organizer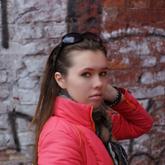 Tatiana Sobol
Moscow, Russian Federation
---