Maui
x
= independently organized TED event
Theme: The Dream is Real
Kahului, HI, United States
January 13th, 2013
About this event
TEDxMaui features presenters and performers from Maui and beyond who have the passion, curiosity, and creativity to change the world with their revolutionary ideas.
Confirmed Speakers
Alex Grey
Beginning his career as a medical illustrator at Harvard Medical School, visionary artist Alex Grey is best known for his paintings which present the physical and subtle anatomy of an individual in the context of cosmic, biological and technological evolution. His art has been featured in Time, Newsweek, the Discovery Channel, and the album art of TOOL, the Beastie Boys and Nirvana.
Quayle Hodek
Called one of the "7 Hottest CEO's " by Treehugger.com and one of Red Herring's "Top 25 Entrepreneurs Under 35," Quayle Hodek is a pioneer in the field of renewable energy. As the CEO of Renewable Choice Energy, Quayle has been on a mission to convince companies that switching to renewable energy is the right thing to do, for the planet and the bottom line.
Archie Kalepa
Recently inducted to the Hawaii Watermen's Hall of Fame, fifth-generation Lahaina resident and Lahainaluna graduate Archie Kalepa is one of Hawaii's greatest ocean sports pioneers. A legendary big-wave surfer, Archie is an accomplished waterman who is one of a handful of men able to successfully tow surf the enormous waves that break on Maui's north shore. In addition to his achievements riding waves, he's also a leader in the development of innovative safety equipment and rescue techniques using jet skis and water sleds. Kalepa is a key player in the push to modernize and innovate stand up paddling and is dedicated to resurrecting interest in the traditional Hawaiian sport of canoe surfing.

Jenelle Peterson


Believing that "being an inspiration to children is the most progressive political act of all," Jenelle Peterson has taught in classrooms as diverse as Compton and Maui. She attended the New School for Social Research in New York City, receiving both a Masters of Science in Teaching and a certification in Secondary Social Studies Education. Janelle is currently a 4th grade teacher at Maui Preparatory Academy.
Kim Rosen
Kim Rosen, MFA, is the author of Saved by a Poem: The Transformative Power of Words. Combining her devotion to poetry with her background as a teacher and therapist, she has touched listeners around the world with the power of spoken poems to heal and inspire individuals and communities. She is the co-creator of 4 CDs of spoken poems and music and her work has been featured in O Magazine, The Sun, The New Yorker and Spirituality & Health Magazine.
Paul Atkins
From Antarctica to the tropical Pacific, Emmy-winning filmmaker Paul Atkins has documented the world's wildlife and cultures for National Geographic, the BBC, PBS, and numerous feature films. Paul is passionate about the preservation of the natural world, especially in his ecologically vulnerable island home, Hawai'i. His first National Geographic special, the multiple Emmy-winning Hawai'i: Strangers in Paradise, dramatized the threat of alien species invasion; and Michel Cousteau'sVoyage to Kure, on which Paul served as director of photography, convinced President George W. Bush to designate the Northwestern Hawaiian Islands as a National Monument in 2006.
Chad Kālepa Baybayan
Chad Kālepa Baybayan is captain and navigator of the Hawaiian deep-sea voyaging canoes Hōkūleʻa, Hawaiʻiloa, and Hōkūalakaʻi. He has been an active participant in the Polynesian voyaging renaissance since 1975 and has sailed on all the major voyages of Hōkūleʻa throughout the South Pacific, the west coast, and Japan. He was the past Site Director for Honuakai, a community based experiential learning center of the 'Aha Pūnana Leo that utilizes an all Hawaiian speaking crew aboard Hōkūalakaʻi, the newest of a growing fleet of voyaging canoes that are symbolic of the intense interest among local communities in the voyaging arts and the Oceanic tradition of deep-sea navigation. Kālepa currently serves as Navigator in Residence at the 'Imiloa Astronomy Center of Hawaiʻi, developing wayfinding activities, curriculum, and education materials that engage learners and educators of all ages to explore their universe and realize their full potential.
Reverend Dr. Michael Beckwith
Reverend Dr. Michael Beckwith is the founder of the Agape International Spiritual Center in Los Angeles, a non-sectarian community which today counts a membership of tens of thousands locally, a world-wide community of live video streamers, and hundreds of thousands of global friends. As a peace activist and humanitarian, Beckwith addressed the United Nations General Assembly as part of its annual World Interfaith Harmony Week. As Co-Founder and president of the Association for Global New Thought, Beckwith is chair of the Gandhi King Season for Nonviolence, which was launched at the United Nations in 1998 and is active in more than 100 U.S. cities in 40 states, and in 10 countries. "I greatly admire what you are doing to bring about the Beloved Community," the late Coretta Scott King wrote to him, "which is certainly what my dear husband worked for and ultimately gave his life." He is the author of numerous books including Life Visioning: A Transformative Process for Activating Your Unique Gifts and Highest Potential and Spiritual Liberation: Fulfilling Your Soul's Potential. Beckwith has appeared on The Oprah Show, Larry King Live, Tavis Smiley, and in his own PBS Special, The Answer Is You. Every Friday at 1 pm PST, thousands tune into his radio show on KPFK, Wake up – The Sound of Transformation.
Rickie Byars Beckwith
Rickie Byars Beckwith is the Music and Arts Director of the Agape International Spiritual Center where she directs the 200-member Agape International Choir. She has performed in five sessions with His Holiness the Dalai Lama, at Green Festivals across North America, and at countless Peace Concerts that promote unity and the principles of non-violence. Together with her husband, Rev. Dr. Michael Bernard Beckwith, founder of the Agape International Spiritual Center, their powerful partnership has resulted in a dynamic catalogue of songs that enable transformational healing through the power of music. Backed by some of the most accomplished musicians from Los Angeles and beyond, the Agape International Choir is heard daily throughout North America, Europe, Ghana, South Africa, Egypt, India – and all places in between. Featured guest artists who regularly perform with the Choir include John Legend, Will.I.Am, Stevie Wonder, Niki Haris, Brenda Marie Eager, and Tim McAfee-Lewis.
Jim Channon
Called the business world's "first corporate shaman" by Fortune magazine, Jim Channon social architect, philosopher, and futurist combined. He is a retired Lieutenant Colonel in the United States Army. Most notably he is remembered for creating the First Earth Battalion manual and his story was chronicled in the film Men Who Stare at Goats. Recognized worldwide as the original pioneer of the corporate visioning process, Jim has been a trusted strategic designer for ten of the World's largest companies. He was the lead futurist and educational technologist for the U.S. Army. Presently his social architecture looks toward a new Pacific renaissance. Channon is currently retired from the Army and resides in Hawai'i.
Sean Connelly
Sean Connelly is the Founder of Hawaii-Futures, an online resource for advancing Hawaiian urbanism. Born and raised on O'ahu, Sean attended Castle High School and earned his B.A. in Environmental Urban Design and a Doctorate of Architecture from the University of Hawai'i at Mānoa. Now based in Honolulu and New York, Sean brings his knowledge of Hawaiian culture and ecology to empower communities, restore ecosystems, and secure local abundance for future generations.
WenLu Duffy
WenLu Duffy is a sixteen year-old violinist and composer. Raised on Maui, she started violin at age six, and continued onward to learn piano, guitar, bass, and ukulele. She started learning music composition in spring of 2011. She recently found her voice with her electric violin, and started composing eccentric pieces for violin. She has played at many popular gigs around the island. She has played at Zeptember, a Led Zeppelin tribute show at Mulligans on the Blue. She has also opened for phenomenal performers including Murray Thorne, Shea Derrick of Freeradicals Projekt, and MothXP. She also performs with the Maui Youth Philharmonic Orchestra, Maui Pops Orchestra, and the Honolulu Youth Symphony.

Sherry Lynn


Sherry Lynn Fisher is a counselor and artist who has worked therapeutically with children and families since 1993. She received her Bachelor of Fine Arts from Parsons School of Design, NYC and her certification in art therapy from The New School for Social Research in 1993. In 2002, Sherry completed her Masters of Arts in Transpersonal Counseling Psychology and Art Therapy from Naropa University in Boulder, Colorado. Sherry has worked and taught on Maui, the mainland United States, and Australia for parents and professionals in the human service fields. She has led educational and therapeutic programs for Colorado State University, University of Colorado at Boulder's Multicultural Counseling Center and Ombud's Office, Naropa University, and Indiana University. She currently teaches the Nurturing Families of Hawai'i curriculum for the Institute for Family Enrichment and runs the Pono Parenting Program in upcountry Maui.
Kamea Hadar
As the Lead Director of Pow Wow Hawaii, Kamea Hadar is on a mission to publicly engage the broader community in the process and creation of art. Pow Wow Hawaii is an annual gathering that brings together artists from around the world and is radically transforming industrial space in Honolulu. Kamea grew up in the worlds of his Japanese/Korean mother and Israeli father. He began studying drawing and painting from a young age. As a child he took classes at the Honolulu Art Academy and University of Hawaii; and spent periods living, studying and creating at the Sorbonne in Paris, University of St. Louis in Madrid and the University of Tel Aviv, Israel. His work has evolved over the years from his very traditionally schooled oil on canvas photo-realism to more surreal portraits that experiment with negative space, strip down their subjects to their purest forms, and aim to communicate more with less. Kamea is the youngest board member of the Hawaii Arts Alliance and currently resides in Honolulu, HI.
Graham Hill
"Designpreneur" Graham Hill founded the eco-blog TreeHugger.com, to help, as he says, "push sustainability into the mainstream." After selling Treehugger.com to Discovery in '07, it remains one of the most trafficked green blogs reaching more than 5 million unique visitors per month. His latest venture, LifeEdited, designs space-efficient buildings, products and lifestyles to yield more money, health and happiness with less stuff, space and energy. The New York Times called one of their interior design projects "the apartment of the future." Other past ventures include fashion, viral email and plant-based air filters. Residing in New York and Maui, he schemes daily about how he can help humanity avoid rapid extinction.
Brian Kennedy
Brian Kennedy is the President and Chief Executive Officer of the Buck Institute for Research on Aging. He is internationally recognized for his research in the basic biology of aging and as a visionary committed to translating research discoveries into new ways of detecting, preventing and treating age-related conditions. Kennedy earned his PhD at the Massachusetts Institute of Technology. His pioneering work as a graduate student led to the discovery that Sirtuins (SIR2) – enzymes that coordinate cell stress and metabolism – are key factors in the aging process. His current work involves nutrient signaling pathways linked to dietary restriction. Kennedy has published more than 100 manuscripts in prestigious journals including Science, Nature, Cell and the Proceedings of the National Academy of Sciences. He served on the National Institutes of Health Cellular Mechanisms of Aging and Development study section from 2006 to 2012, as well as on the grant review committee for the American Federation for Aging Research. He is co-Editor-in Chief of Aging Cell, and an Associate Editor for multiple journals. He is co-founder of Delos Pharmaceuticals and NuVita Animal Health Inc., is a co-author on aging research patents and serves as a consultant for Biotech and Pharmaceutical companies. Brian is actively involved in aging research in the Pacific Rim, which features the largest elderly population in the world.
Next Level Theater Productions
Next Level Theater Productions, under the leadership of Rachel Deboer, is a team of dedicated performers, dancers, body painters, aerialists, puppeteers, costume designers, filmmakers, musicians, fire dancers, and photographers who create stunning and transcendent black light shows based on ancient cultural and mythological stories from around the world. Based on Maui, Next Level Theater educates the world about Hawaiian culture with the magic of making the invisible visible through astonishing black light illusions and simple storytelling.
Lauren C. Roth Venu
Lauren C. Roth Venu has been a leader in integrated systems planning and ecological design for over 11 years. She is the Founder and President of Roth Ecological Design Int. LLC (REDI), a Pacific-based partner to several leading U.S. ecological engineering firms. REDI's team provides consulting, project management, design/build and operational services for natural systems technologies for stormwater and onsite wastewater treatment as well as performing water audits for existing buildings. As part of the design team, she was a recipient of a Regional U.S. EPA Award (2005) for the innovative and cost-savings nature of the design of the 5th Hole Water Feature at Hualalai Resort, Hawai'i. Lauren is also the Co-Founder of Ke Kai Ola Farms, a research and development 501 c3 non-profit, focused on the advancement of sustainable saltwater bioremediation systems and integrated marine aquaculture techniques. Her clients include commercial and residential developers, government, architects, schools, and industry.
Makana
Born and raised in Hawai'i, Makana is an internationally acclaimed master of Hawaiian slack key guitar, singer, composer, and one of Hawaii's cultural ambassadors to the world. He has performed in venues worldwide ranging from Tianjin Opera House in China to The White House, and his music has been featured on multiple Grammy®-nominated albums. The focus of his art is to honor the beauty of tradition while exploring new, relevant perceptions and themes. Makana is also very active in building and nurturing community and awareness in the fields of food and nutrition, land, values, education, social engineering strategies, health and spiritual growth. He is a respected activist and received worldwide attention for his poetic protest in 2011 at the APEC World Leaders' Dinner that was hosted by the Obamas. His hobbies include growing food and sowing clarity through philosophy on his blog, Mindmints.com.
Garrett Lisi
After getting his Ph.D. in physics from UC San Diego, Garrett moved to Maui, seeking an optimum balance between surfing and his theoretical research. While pursuing an unanswered question at the heart of Quantum Field Theory, he began to develop what he called the "An Exceptionally Simple Theory of Everything", which proposed a unified field theory combining particle physics and Albert Einstein's theory of gravitation. His story and work have been featured at TED, in Outside Magazine, The New Yorker, Surfer, and recently in Scientific American.
Organizer
Katie McMillan
Paia, HI, United States
Organizer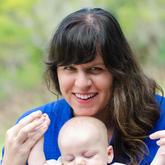 Sara Tekula
Makawao, HI, United States
Team
Peter Liu

Online Communications Director

Danielle Vieth

Speaker Liason
---