HradecKrálové
x
= independently organized TED event
Theme: Geometry of Life
Hradec Králové, Czech Republic
April 6th, 2013
Watch video from the event
Please install flash player to see this video.
View photos from the event on Flickr
About this event
What do a medical doctor, a script writer, a globetrotter, an artist, and a priest have in common? All of them wake up every morning to set out along trajectories of their days and lives. Their paths will cross on April 6 in Bio Central during the second TEDxHradecKrálové event!
Confirmed Speakers
Richard Fridrich




Laura Janáčková




Úžasné Divadlo Fyziky




Libor Macek




Ondřej Hejna




Dan Přibáň




Jan Hanák




Jiří Vaněk




Roman Brychta




Jeanne Trojan



Organizer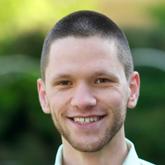 Dalibor Tomko
Hradec Kralove, Czech Republic
Team
Renata Pavlíková

Chief Coordinator & Communication

Petr Semrád

Chief Coordinator & Technology, Logistics

Vít Šaršón

Finance

Jiří Suchomel

Social Media, Communication
---