Exeter
x
= independently organized TED event
Theme: Living the Questions
Exeter, United Kingdom
April 12th, 2013
Watch video from the event
Please install flash player to see this video.
View photos from the event on Flickr
About this event
We will explore how to live the important questions facing us in all areas of life, including money, business, prosperity, sustainability, the environment, childhood and old age, community, society, science.
Confirmed Speakers
Jonathon Porritt
Jonathon Porritt is an eminent writer, broadcaster, commentator on sustainable development and co founder of Forum for the Future which works globally with business and government to create a sustainable future.
Patrick Holden
Patrick Holden is a pioneer of the sustainable food movement and the Founding Director of the Sustainable Food Trust. A former Director of the Soil Association, he is a much sought after speaker and campaigner for organic food and farming.
Jo Royle
As one of Europe's leading ocean yacht skippers, Jo Royle has witnessed first-hand the effects of global warming. She co designed and skippered the Plastiki to showcase waste as a resource and the crisis of plastic marine pollution.
Kirsty Schneeberger
Kirsty Schneeberger is a pioneering environmental campaigner, advocate for sustainable development and intergenerational equity.
Stewart Wallis
Stewart Wallis is Executive Director of nef (the new economics foundation). His interests include global governance, functioning of markets, links between development and environmental agendas, the future of capitalism and the moral economy. He was the International Director of Oxfam from 1992 to 2002.
Pam Warhurst
One of The Observer's 50 New Radicals, Pam Warhurst is Chair of the Forestry Commission and co-founded Incredible Edible Todmorden, a local food growing partnership which encourages community engagement by planting unused land.
Declan Bates
Declan Bates is Professor of Biological Systems Engineering at the University of Exeter. His research interests include the application of engineering principles to develop novel strategies for treating critically ill patients in intensive care units.
Tom Crompton
Tom Crompton works to explore the cultural values that underpin public expressions of social and environmental concern – and the role of charities in engaging these values. He is a change strategist at WWF and the author of Common Cause.
Jo Berry
Sixteen years after her father was killed by an IRA bomb, Jo Berry had her first conversation with the man responsible, Pat Magee. Determined to draw meaning from this tragedy, she appeals to our common shared humanity, advocating that empathy is the biggest weopon we have to end conflict.
Alberto Arribas
Alberto Arribas leads the research, development and implementation of monthly-to-seasonal operational forecasting systems at the Met Office, the UK's national weather service.

Peter Owen-Jones


Peter Owen-Jones is an Anglican priest, author and BBC presenter. He is an ardent environmentalist and co-founder of the 'Life Cairn Project,' memorials to commemorate all the species which have become extinct as a result of human activity.
Matt Harvey
Writer, poet, enemy of all that's difficult and upsetting, Matt's way with words has taken him from Totnes to the Wimbledon Tennis Championships via Saturday Live, the Edinburgh Festival and the Work section of the Guardian. He is host of Wondermentalist – Radio 4's comedy-infused, musically enhanced interactive poetry cabaret – and author of The Hole in the Sum of my Parts (Poetry Trust) and Where Earwigs Dare (Green Books). He is married, with one wife. They have two sons.
Rebecca Maze
Inspired largely by literature and myth, Rebecca Mayes writes and performs songs which focus on the courage it takes to live out one's potential.

Carrie Clarke


Carrie Clarke is an Occupational Therapist working with an NHS inpatient unit for people with dementia; she is also a practising artist. As an Occupational Therapist, the fundamental inter-relationship between people, meaningful occupation and the environment is central to Carrie's work. She is passionate about finding new ways of supporting a better quality of life for people living with dementia based on a sense of connection to place, to self and to others, and advocates creative and innovative approaches to one of society's greatest challenges – that of ageing and dementia.
Hazel Stuteley
Hazel Stuteley is the Director of the Connecting Communities programme based at University of Exeter Medical School. Hazel and her team co-designed Connecting Communities (known as C2), an evidence-based seven-step programme, aimed at equipping frontline service providers with knowledge and skills to work more effectively within disadvantaged communities.
Camilla Hampshire
Camilla Hampshire has been Museums Manager at the Royal Albert Memorial Museum since April 2001, and was the genesis of the recently completed £24 million capital development project. The refurbishment, extension and redisplay of the Museum led to it being named the Art Fund Prize 'Museum of the Year 2012′.
TR14ers
The TR14ers are a Community Dance Team based in Camborne, Cornwall. They are much more than a dance team however, and believe that through dance they can change themselves, others and the community of which they are a part. Dance is a way of expressing themselves and their values, and the value they've adopted as their motto is 'RESPECT'. The TR14ers are living proof that 'dance' can change 'community'.
Kester Brewin
Kester Brewin teaches mathematics in South East London and is also a freelance writer, poet and consultant for BBC education. He writes regularly on education and technology for the national educational press, and has published a number of highly acclaimed books on the philosophy of religion. His latest book Mutiny! Why We Love Pirates and How They Can Save Us is a groundbreaking re-examination of the culture of piracy.
Martha Wilkinson
Passionate about the value of strong communities, Martha can offer an expert opinion on philanthropy, communities, marketing, economic support and regeneration. She is the Chief Executive of the Devon Community Foundation.
Tobit Emmens
Tobit is Head of Research and Innovation for Devon Partnership NHS Trust and a University Fellow at the Exeter University Medical School. His work is grounded in the stories people, places and organisations tell and includes work on the identification and management of suicide 'hotspots', the use of SMS Text Messages to support people who self-harm, the role of online communities for people who self-harm, community wellbeing projects, and how to improve services for people with autism.
Shanna Dawes
Shanna Dawes is a dance instructor for the Tr14ers. Based in Cornwall she promotes healthy living through dance for children within disadvantaged areas. Her story proves that not all those who wander are lost within a commnuity and anyone can achieve if they just believe.
Organizer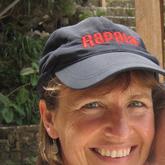 Jeanie Honey
Exeter/london, United Kingdom
Organizer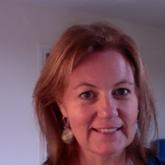 Claire Kennedy
Exeter, United Kingdom
Team
Caroline Harlow

Co organiser

Clare Bryden

Storyteller

Clive Chilvers

Social Media

Sophia Hill

Production Manager

Jhenna Mortimer

Sponsor Liaison

Sara Gibbs

Volunteer coordinator

Sara Traynor

Volunteer coordinator
---