UFG
x
= independently organized TED event
Theme: Break. Organize. Expand.
Goiânia, Brazil
June 29th, 2013
Watch video from the event
Please install flash player to see this video.
View photos from the event on Flickr
About this event
Sharing knowledge is one of the missions of UFG. Allied to the TED spirit, this event has the aim of creating an environment where people from many areas can share their knowledge and experiences.
Venue and Details
Centro Cultural UFG
​ Av. Universitária, 1533 - Setor Universitário
Goiânia, 74001-970
Brazil

Event Type (what is this?) University
This event occurred in the past.
See more TEDxUFG events »
Organizer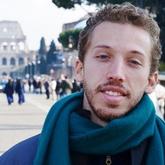 Taciano Moraes
Mountain View, CA, United States
Organizer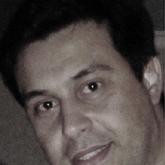 Leonardo Guedes
Goiânia, Brazil
Team
Ygor Campos

Audio Coordinator

Marcus Pantaleão

Stage Coordinator

Matheus Marques

Social Network Coordinator

Fernando Gomes

Communication Coordinator

Cicilia Barbosa

Sponsor Coordinator
---