LSU
x
= independently organized TED event
Theme: EVOLVE
Baton Rouge, LA, United States
March 9th, 2013
Watch video from the event
Please install flash player to see this video.
View photos from the event on Flickr
About this event
What are the stories and ideas that have helped LSU evolve as an innovative and creative force in the Louisiana area and the world writ large? We will showcase compelling and fresh ideas, tools and technology that have emitted and grown from LSU and brought about positive change that crosses the areas of education, innovation, community, culture, and entrepreneurship.
Organizer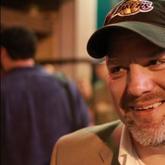 Joey Watson
Baton Rouge, LA, United States
Team
Rebecca Burdette

Director of Logistics

Shelly Dupre

Marketing/PR Director

Melissa Thompson

Volunteer Coordinator

Rosalyn Craft

Production Coordinator
---