Youth@Miami
x
= independently organized TED event
Theme: Meet. Inspire. Share.
Miami, FL, United States
November 9th, 2012
Watch video from the event
Please install flash player to see this video.
View photos from the event on Flickr
About this event
Selected youth in Miami-Dade County, ages 6 through 25, will share an idea that evokes passion, solicits curiosity and ignites creativity in others. In the spirit of TED and TEDx, these young people will create a positive global impact through their ideas worth spreading. This event will be live streamed globally.
Organizer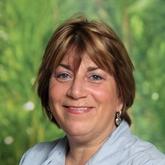 Arvi Balseiro
Miami, FL, United States
Team
Arvi Balseiro

Head of The Cushman School

Ivonne Labrada-Leichtling

Curator

Lisa Herbert

Organize

Sheryl Rudnick

Curator

Cindy Ley-Sepe

Volunteer Coordinator

Silvia Faidutti

Curator

Naomi Siegler

Webmaster

Natascha Otero-Santiago

Social Media

Paul de la Torre

Fundraising

Tracy Ross

The Laura Cushman Academy Director

Jennifer Geimer

The Cushman Middle School Director

Cheryl Rogers

The Cushman School Principal

Jill Sevilla

The Cushman Primary School Director

Larry Newberry

Set Designer/Master Carpenter
---