EmbryRiddle
x
= independently organized TED event

Daytona Beach, FL, United States
October 6th, 2012
Watch video from the event
Please install flash player to see this video.
View photos from the event on Flickr
About this event
Our event was about Powering the Future . We made some fabulous connections across all kinds of technologies from organic batteries to nano-technological discoveries. People discovered new passions and got inspired to do more!
Confirmed Speakers
Michael Strano


MIT Chemist, Researching Thermo Power Energy waves

Anatoly Streltsov


ERAU Professor, working on satellites that could beam down solar energy

Damon Vander Lynd


CTO of Makani Power, Researching Airborne Wind turbine technology

Juan Ehringer


Builder of Electric cars and generally inspiring 17 year old!

David Yaffe


A lawyer who is passionate about Energy resources

Jamie Miller


Biomimicry Enthusiast !
Organizer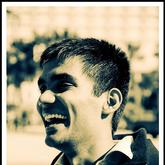 Prateek Jain
Daytona Beach, FL, United States
Organizer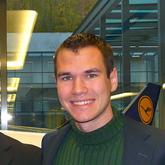 Adam Kuebler
Daytona Beach, FL, United States
Team
Christoffer Laulund

Event Manager

Benjamin Eberly

Creative Director

Bharvi Chhaya

Organizer

Anirudh Vyas

Technical Specialist

Samit Jaiswal

Runner

Justin Weltmer

Creative builder

Gretchen Krantz

Social Media champion

Allie Burns

Logistical director
---