Fukuoka
x
= independently organized TED event
Theme: Meadow of Concepts
Fukuoka, Japan
February 16th, 2013
Watch video from the event
Please install flash player to see this video.
View photos from the event on Flickr
About this event
Session1 For You, For Me 13:00 – 14:00

Michael Lindenmayer, Co-Founder, Eirene

Yuji Sakikawa, Senior Life Advisor

Junto Ohki, Co-Founder and President, ShuR Group

Session2 Curious Minds Within 14:30 – 15:30

Kenjiro Matsuo, Composer / Creative Director

Yusuke Engeorge, Saga Prefectural Office Government Employee

Kyoko Matsuoka, Architect, Principal of Spinglass Architects / Director of the Fukuoka Architecture Foundation

Himi Okajima, CEO, HiMi NY Corp. / Columnist / Chairman, Kyushu SAMURAI no Kai

Koichi Nakayama, M.D., Ph.D., Orthopedic Surgeon & Regenerative Medicine Researcher

Yu-saku Mochizuki, Performer / Juggling Artist

Session3 Be a Change Agent! 16:00 – 17:00

GOND-TUNE, World Music Unit Sitar: Bone-Tatsuya, Didjeridoo: Didjemaka

Tsuneo Noda, Architect / Representative, no.d+a / Organizer, TRAVELERS PROJECT

John Kluge, Philanthropunk

Toshiyuki Inoko, Digital Creator / CEO of teamLab Inc.
Organizer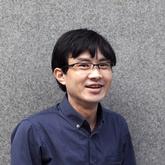 Joe Okubo
Fukuoka, Japan, Japan
Team
Eriko Tsukamoto

Director, Planning & Execution

Hirotami Chonan

Director, On-the-day

Yusuke Matsumoto

Director, Stage
---