EMU
x
= independently organized TED event
Ypsilanti, MI, United States
March 15th, 2013
About this event
Confirmed Speakers
Michael McVey


For 20 years Michael McVey taught as a high school English and Special Education teacher. He then moved on into higher education as a professor of educational technology. In 2007, Professor McVey became part of Eastern Michigan University's Teacher Education Department and found himself very involved in a number of social networking projects, including a podcast written for iTunesU called The Considerate Podcast. He is currently the Faculty Associate at the Graduate School.

Natthi Sharma


Dr. Natthi Sharma has been a professor of physics at EMU since 1986. He recieved his Ph. D. from Ohio University in 1982. Before coming to USA in 1978, Dr. Sharma was on faculty at University of Rajasthan, India for 10 years. His Bachelor and Masters Degrees from University of Indore. Dr. Sharma was born in small village "Tilaua" of western province Rajasthan in India. There were no schools in the village and his father passed away when he was in the 4th grade. He earned his own way up the ladder while supporting his family.
Tyson Gersh
Tyson Gersh is a senior at the University of Michigan-Dearborn, studying Psychology. An active member in the Michigan community, Tyson is the founder of Neurotastic.org, an online learning resource that features student-generated, neuroscience, interactive web content. He is also the founder and current president of the Michigan Urban Farming Initiative (MUFI) - a 501 (c)(3) non-profit organization that employs agriculture as a platform to promote education, community, and sustainability with the goal of reducing socio-economic disparity. Additionally, Tyson works in a social psychology research lab at the University of Michigan-Ann Arbor, and teaches Neuroscience courses at Community High school.
Xavier Jones
Xavier Immanuel Jones is currently a student at Eastern michigan University pursuing a career in apparel Design. Jones was born May 26, 1991 and is native of Flint/Burton, Michigan. He is the son of Edna Bates and has one brother, Isaiah Bates. He has a passion for design and understands design is created from a beings improvements upon basic necessities.
Ruth Ann Armitage
While a chemistry student at Thiel College in Pennsylvania, Ruth Ann Armitage, now Professor of Chemistry here at Eastern Michigan University, participated in an archaeological field school that confirmed her desire to combine these seemingly disparate disciplines. She completed a Ph.D. in Analytical Chemistry at Texas A&M University on radiocarbon dating of charcoal-pigmented rock paintings. She has since worked with archaeologists at historic and prehistoric sites around the world. Dr. Armitage and her students develop mass spectrometry methods for characterizing rock paintings, dyes in textiles, and ceramic residues. Identifying these molecules from the past helps archaeologists better understand ancient materials.
Donald Ritzenhein
Don's first connection with EMU began when he was in high school in nearby Belleville and his dad taught him to play tennis on the EMU tennis courts. Today Don brings the experiences of a 30-year career in teaching, labor relations, advancement, and higher education administration to his persuasion and public speaking students at EMU.
Paul Leighton
Dr Paul Leighton is a Professor of Criminology at Eastern Michigan University. He is the co-author of three books that explore how the criminal justice system contributes to social problems like crime and inequality: The Rich Get Richer and the Poor Get Prison (10th ed); Class, Race, Gender & Crime (3rd ed); and Punishment for Sale: Private Prisons, Big Business and the Incarceration Binge. In addition to writing numerous chapters and journal articles, he served on the board of the local domestic violence shelter for six years (including two as president). Paul hopes for a safer and more just society.

Keith Jason


Keith P. Jason is a two time graduate of EMU. He completed his BS in Marketing in 2003 and his MA in Student Affairs in 2005. He currently works for EMU as the Coordinator of Student Services in the College of Technology and serves as a co-chair for EMU's MLK Celebration. Keith was also elected as a Park Commissioner for Ypsilanti Township in 2012, but says his favorite job is being JaVon's husband and Jozef and Joziah's dad.
Christine Tracy
Christine M. Tracy is a media ecologist, EMU journalism professor, and a former reporter. She holds a Ph.D. from Rensselaer in Troy, NY, where she studied the evolution of media and worked as a founding editor of Computer-Mediated Communication, one of the Web's first e-zines. Tracy wrote The Newsphere: Understanding the News and Information Environment (Peter Lang 2012) to combat disillusionment with news. She coined the word "newsphere" to depict a more dynamic, interactive, and responsible news environment that builds on the integral theories of scientist and phenomenologist Pierre Teilhard de Chardin.

Jared Jeffries


Jared Jeffries is a third year Political Science undergrad at EMU with a focus on Nonprofit Fundraising and Organization. He has worked on various campaigns doing advocacy work in voting districts across Michigan. Jared has worked on message development for many different political initiatives from collective bargaining to human rights issues. In addition to message development, Jared lead canvassing teams into the field to test new messaging and analyze its success based on data metrics. Jared specializes in the crafting of unique and different ways of using what we know to learn what we don't.

Sadé Wilson


Sadé Wilson is senior at Eastern Michigan University and McNair Scholar, studying Speech Language Pathology. While participating in the Summer Research Internship, she had an opportunity to find reasons why clinicians diagnose children with an articulation disorder they do not have. As a result of Wilson's involvement, her research, "African American English: Dialect Mistaken as an Articulation Disorder" has been published in the 2011 McNair Scholars Research Journal, Volume 4.
Trevor Stone
Spontaneous Art is an interactive performance art collective that transforms spectators into participants. They have performed at the Smithsonian American Art Museum, the Museum of Contemporary Art in Chicago, the DUMBO Arts Festival in Brooklyn, etc., but also create guerrilla performances in public spaces. Natalie Berry, Chris Sandon and Trevor Stone are the founding members, but collaborate with many other artists to produce their performances. Their educational backgrounds include degrees from the California College of the Arts, Eastern Michigan University and the University of Michigan.
Bilal Saeed
Bilal Saeed, a 2008 graduate of EMU's COB, is one half of the Brofounder team at Pakmode Media + Marketing. Saeed heads up the sports marketing side of the business while focusing on business development, sales and project management. Saeed spends a great deal of his time and energy serving the Ypsilanti and Ann Arbor communities. He is currently a board member at the A2Y Chamber, the Chair of A2Y Converge YP's, a member of the United Way's Young Leader's Society and was recently nominated by Mayor Schreiber for the SmartZone Local Development Finance Authority.

Jim Nemeth


Jim Nemeth is an MBA candidate at EMU. He began improvising in Detroit and later became a member of The Second City Conservatory and the Improv OlympicTheater in Chicago. He served as the Assistant Director of The Second City Detroit's Touring Company, and studied sketch comedy with Saturday Night Live writer Ali Farahnakian at the Peoples Improv Theater in New York. He is currently the Director of Patient Services at Children's Hospital of Michigan and has over 10 years of healthcare leadership experience. He lives in Hartland with his supermodel wife Patti and their three children Kristi, Arthur and Gillian.
Samir Tout
Samir is an associate professor in the Information Assurance program, in the College of Technology. He has 20 years of experience in Information Technology, in various sectors of the industry. Since joining EMU in 2009, he has taught several courses in Cyber Security, published in various conferences and journals, and submitted multiple grant proposals, mostly to the National Science Foundation. Samir is also an experienced mobile developer and has several apps published on Apple's App Store. He lately formed a technical meetup group that focuses on innovative projects using the popular Raspberry Pi, a recently introduced credit-card sized computer.
Dave Strenski
Dave has degrees in Surveying, Civil and Mechanical Engineering from Michigan Tech. Currently he works as an applications analyst for Cray Inc., which designs and manufactures high performance computers. Dave started playing with solar power in 2005 when he founded SolarYpsi, a group of volunteers that design and install photovoltaic systems locally. SolarYpsi's primary function is to help people understand how solar power works. The SolarYpsi.org website was created by EMU alumni Nik Estep and has been visited by people from around the world. The SolarYpsi video made by Google has been viewed by a ¼ million people.
Brent Woo
Brent Woo is in his second year at Eastern Michigan University, as a graduate student pursuing a Master's in Linguistics and Language Technology. He graduated from UCLA in 2011 with a double Bachelor's in Linguistics and Russian Studies. He will be continuing on in the fall to get his Ph.D. in Linguistics at another institution. His research focuses on the syntax of human language and computational methods to process natural language. In his spare time he builds IKEA furniture without instructions and plays the pipe organ while blindfolded.

Michael Maksymowski


Michael Maksymowski is a senior at Eastern Michigan graduating with a degree in international affairs and journalism. Michael is a member of founding brother for Delta Sigma Phi, serves as the Executive Vice President for the Inter-Fraternity Council, has a New Student Orientation Assistant, is the marketing coordinator for the LGBT Resource Center, and has been a resident advisor. In his spare time Michael enjoys shopping for bow ties.
Thomas Cieslak
Thomas Cieslak is a third year Professor of Sport Management at EMU and has served as a consult to various sport organizations such as the YMCA, World Masters Games and Football NSW. Last year, Thomas assisted Karate Monkey Events Company with establishing its unique corporate culture and brand, which is based on being smart, innovative and inspired by life! This year, Thomas is helping TRI Federation develop and implement their strategic plan, which will introduce a new sport to the world. Thus, his TEDx talk will dispel Henry Ford's business model and highlight a new breed of global management.
Caroline Horste, Kathryn Dunn, Dana Calandrino
Dana Calandrino is pursuing a degree in Counseling at EMU, and loves working with college students. Her goals include living life to the fullest and serving others. She also likes puppies. Kathryn Dunn is a master's student in Higher Education/Student Affairs. As a first-generation college student she's passionate about ensuring other first-gen students are successful in their educational pursuits. She laughs. A lot. Caroline Horste is a master's student in College Counseling. Professionally, she is particularly interested in feminist therapy and group counseling, as well as data analysis and assessment. She loves baby animals, all dogs, and bad puns.
Jacob Richardson
Jacob Richardson graduated from Eastern Michigan University in 2010 with a B.S. in Geology. In 2009, Jacob began work at NASA Goddard Space Flight Center as part of an undergraduate research internship, identifying small volcanoes on Mars. Since then, he has performed research on volcanoes on Mars, Venus, and the Earth. His research interests are rooted in characterizing volcano clusters through space and time. To do this, Jacob employs computer models and visits volcano clusters on Earth with geophysical instruments. Jacob is currently a PhD graduate student studying volcanic processes at the University of South Florida.
Jennifer Davis
Jennifer Davis began her academic journey in business school at Northwood University in Midland, Michigan. Upon completion of an A.B.A in Management, she did not foresee herself in a business profession. She returned to school to study Earth Sciences, which was a critical decision in her life. In 2011 she graduated from Eastern Michigan University with a B.S. in Geology. She is currently continuing her education at Colorado State University and will receive her M.S. in Geosciences with a concentration in hydrogeology in May, 2013. After graduating, she plans to procure a career in groundwater supply management.
Organizer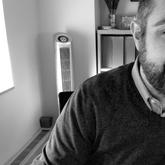 Gregg Costanzo
Ann Arbor, MI, United States
Team
Gregg Costanzo

Curator
---