Auckland
x
= independently organized TED event
Auckland , New Zealand
October 6th, 2012
Watch video from the event
Please install flash player to see this video.
View photos from the event on Flickr
About this event
Ideas To Action
Confirmed Speakers
Michelle Dickinson
Michelle has a PhD in biomedical materials engineering, runs New Zealand's only nanomechanical testing laboratory and is a self-confessed adrenaline junkie. Her passion for both sports and science has enabled her to travel the world on the search for her next adventure or research project. With specialist knowledge in nanotechnology, Michelle has contributed to the development of cutting edge technologies. Secretly, however, Michelle has been working on advancing these developments to help her to achieve her childhood dream of becoming a real life superhero. In her spare time you will usually find her outside kitesurfing, cycling, running, paddle boarding, or inside practicing martial arts. Her recent move to academia from industry was a step towards her goal of inspiring females to push the boundaries in both science and sports, and to encourage environmentally sustainable living through engineering design.
Andrew Patterson
Andrew is arguably New Zealand's most internationally recognised and published Architect. Last year the worlds most searched architectural Journal, London based 'World Architecture News' named his firm, Patterson Associates as one of five Architects world wide "who's work is set to shape Global Architecture in the 21 century." He is the designer of New Zealand's only new build 6 Green Star rated project -- Geyser, in Auckland. Rated as international innovator Andrew believes if that if New Zealand is to sustainably succeed its built environment must equal or better its natural environment.
David Krofcheck
David was born in Pittsburgh, Pennsylvania, USA. He earned a BSc in physics from Carnegie Mellon University, followed by an MSc and PhD in Physics from Ohio State University. While working on university campuses in Michigan and California, David held postdoctoral positions at both Lawrence Livermore and Lawrence Berkeley National Labs. David's current work is based at the CERN laboratory in Geneva, Switzerland. He loves to play with ideas and is most happy when he can uncover similar strands of thought on disparate subjects, particularly in science, philosophy and religion. David believes that New Zealand should nurture its intellectual resources as it has done for its environmental riches.
Assil Russell
Assil Russell is a young dental surgeon from Hamilton who has a passion for helping others. Born in Iraq and raised in New Zealand, at the age of 21 Assil set up New Zealand's first and only registered medical and dental charity for Iraqi orphans and disadvantaged children -- ICARE (Iraqi Children's Aid & Repair Endeavour). Assil believes that "You don't have to be a doctor to save lives" and ICARE is now an international movement that is empowering ordinary people from all walks of life to make a real difference, one smile at a time.
Pip Hall
Pip Hall has worked as a full time writer in theatre, film and television for 17 years. An accomplished playwright, Pip has multiple awards to her name including New Zealand's most significant and prestigious theatre honour, the Bruce Mason Playwriting Award. Pip also works extensively in television and film as a writer, story liner, story/script editor, developer, creative producer and actor.
Paul Wood
At the age of 18, Paul was a high-school dropout in prison for murder. While spending time in maximum security he discovered the life enriching quality of learning. This led him to voraciously pursue both formal and informal means of education. He acquired both Bachelor's and Master's degrees in Psychology and Philosophy whilst in prison and by the time he was released he was two years into a Doctorate in Psychology. Paul is now a respected coach and consultant who uses his knowledge and experience to assist individuals and organisations achieve their developmental goals. Paul will be using his own journey to illustrate and discuss the universal ingredients of successful personal change and growth.
John Windsor
Professor John Windsor is a surgeon who holds a personal chair in surgery at the University of Auckland. His current research includes the role of toxic mesenteric lymph in the promotion of multiple organ failure; the investigation of specific mitochondrial therapies to restore cellular bioenergetics; the mapping and modulation of gastric electrical activity; and the development of medical devices. Over the last five years, John has published 80 manuscripts, raised $6m in grants and given over 100 invited talks, including Visiting Professorships to Harvard, Oxford, Karolinska, Singapore, Cape Town and Delhi. John is also co-founder and director of the startup SIMTICS Ltd that has developed the 'Integrated Cognitive Simulator' for procedural and surgical skills training.
Alistair Knott
Alistair Knott is a linguist and cognitive scientist working at Otago University's Department of Computer Science. He grew up in Brussels, attending the European School, a multilingual institution whose Babel-like environment sparked a lifelong interest in language. Ali studied psychology and philosophy at Oxford University, and then did postgraduate and postdoctoral work in artificial intelligence at the University of Edinburgh. He took up a lectureship at Otago in 1999, where he is now an associate professor. Ali's research is in computational modelling of human language, with a focus on models of language generation. He worked on some of the earliest text generation systems deployed on the World Wide Web, and on an influential web-based human-computer dialogue system. His current interest is in psychological models of text generation: What are the neural mechanisms which allow people to talk about what they see and do? Alistair's book Sensorimotor Cognition and Natural Language Syntax is published by MIT Press this month.
Sam Hunt
Sam was born in 1946 and grew up in Castor Bay, Auckland. It was a coastal childhood filled with poems. Both parents and their colourful circle of family and friends often had poems on their lips -- usually told from memory. The Catholic Mass made its mark on Sam too. Though he likes to call his poems "songs for the tone-deaf", Sam has happily worked with musicians -- country band The Warratahs, modern classical man Gareth Farr, the New Zealand Symphony Orchestra, and alternative rocker David Kilgour, among others. Sam was special guest at two acclaimed Leonard Cohen concerts in 2009. In 1986, Sam was awarded a QSM -- a "quiet sober man" he claimed. In 2010, he was further festooned with honour when he was made a Companion of the New Zealand Order of Merit (CNZM) for services to poetry. Sam has enjoyed a burst of activity in recent years, publishing a new collection of poems Doubtless and the semi-autobiographical Backroads: Charting a Poet's Life, as well as a selection of James K. Baxter poems. His most recent book is Knucklebnes: Poems 1962 - 2012.
Emma Rogan
Emma Rogan is a partner at Auckland design company Apropos and founder of New Zealand's 100 Days Project. Her work has been awarded and recognised by the NZ Best Awards, Communication Arts, The Webby Awards and Adobe.
Aakash & Jade Mobileeye
MobileEye is a software start-up that is striving to help the blind better experience the world around them. Co-founded by students from Auckland University of Technology Aakash Polra, Jade Tan and Mohit Singh, MobileEye is creating technology capable of translating photographs into audible descriptions using smartphone technology.
Sean Gourley
Dr. Sean Gourley is the founder and CTO of Quid. He is a Physicist by training and has studied the mathematical patterns of war and terrorism. This research has taken him all over the world from the Pentagon, to the United Nations and Iraq. Previously, Sean worked at NASA on self-repairing nano-circuits and is a two-time New Zealand track and field champion. Sean is now based in San Francisco where he is building tools to augment human intelligence. Description of Talk: Each year computers are getting faster, but at the same time we as humans are getting better at using them. The top chess players in the world are not humans OR computers, but combinations of humans AND computers. In this talk, Sean Gourley examines this world of augmented intelligence and shows how our understanding of the human brain is shaping the way we visualize and interact with big data. Gourley argues that the world we are living in is too complex for any single human mind to understand and that we need to team up with machines to make better decisions.
Philip Patston
Philip Patston is best recognised for his ten-year career as a comedian and entertainer, but it's his passion for social change that is getting him noticed. An alumni of the New Zealand Social Entrepreneur Fellowship, Philip is a passionate believer that we have a powerful opportunity to reimagine diversity. His focus is on engaging people to achieve positive social change by reinventing the labels with which we categorise ourselves and each other.

Victoria Spackman


As Chief Executive of the Gibson Group, Victoria leads a group of diverse and talented producers, creatives and technicians. The Gibson Group's innovative visitor attractions and museum works, and its hugely popular television programmes and films have been exported around the world. Recent projects include an immersive museum outreach project in Copenhagen which has won three prestigious international awards, including one from the United Nations, and a soon-to-be-released comedy horror feature film called Fresh Meat. The company's aims include continuing the push into new export markets, including China, Korea, the Middle East and the US. Victoria' qualifications balance the creative (theatre and film) and the analytical (law and linguistics). Victoria is on the board of SPADA (the Screen Production and Development Association), is a director of Screenrights and has been chair of Bats Theatre in Wellington since 2005.
Matthew Simmons
Matthew Simmons is co-founder of Arvus Group International, a business he started when he was 12 years old in 1983. Together with a core team of 30+ engineers working in 14 countries and Julie Simmons, his wife and business partner of 20years, Arvus Group creates unique technologies and solutions in a wide array of industries that include Audio, Optics, Geothermal and Nuclear power, Material sciences, Cinema, Signal Processing and Atmospheric Sciences. Based in Hamilton, New Zealand with a vibrant global network, Arvus Group's International clients includes, Dolby, Sony, Disney, Imagineering, SingTel, Real Image and Park Road Post.
Paul Cameron
Paul has always had a passion for technology and reading and finds it fascinating that we can now carry an entire library around in our pocket. Yet the reading experience has not evolved in more than 2000 years despite storytelling taking disruptive leaps forward with the introduction of film and video games. Booktrack is his answer to addressing the decline in reading and literacy rates that will help make reading relevant again to a new generation of readers. Prior to Booktrack, Paul flew with the Royal New Zealand Air Force in roles including fisheries and customs surveillance, search and rescue, and anti-terrorism. Paul then founded a new division of an electronics and software company that provides products and services to the global defense industry, before cofounding Booktrack.
Peter Young
Peter Young established Fisheye Films in Christchurch in 1997 and has worked as a freelance director and cameraman. He came to filmmaking the long way, spending the first ten years of his working life mustering, shearing, fishing and fencing. Over this time he developed a strong connection to the land and the people that work on it and this bond remained even with his shift to film and television. Peter has credits in well over a hundred documentaries, among them; BBC's Blue Planet series, a documentary on giant squids for prime time Discovery, episodes on the South Island for Country Calendar, the acclaimed TVNZ series Explorers, and the final tribute documentary for Sir Edmund Hillary. Peter has also produced and filmed the award winning TVNZ series Hunger for the Wild and is now working on his second series of Coasters. Having recently completed his first feature documentary The Last Ocean, this five year labour of love has expanded into the formation of a Charitable Trust to promote the protection of the world's most pristine marine ecosystem - the Ross Sea in Antarctica.
Organizer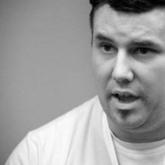 Ben Irving
Wellington, New Zealand
Team
Elliott Blade

Producer & Curator

Vaughn Davis

Speaker Director

Mikee Tucker

Production Manager

Ben Milsom

Speakers

Jamie Joseph

Digital Strategy

Jason Kemp

Partners & Speakers

Olivier Jean

Visual Design
---