GrandviewAve
x
= independently organized TED event
Theme: The Edge of Innovation
Pittsburgh, PA, United States
February 23rd, 2013
Watch video from the event
Please install flash player to see this video.
View photos from the event on Flickr
About this event
Innovation in Pittsburgh is rising. We have incredible inventors, devoted entrepreneurs, inspired artists and perceptive humanitarians. As a city we stand on the edge of innovation. Every day, members of our community realize the unknown in meaningful and profitable ways.

TEDxGrandviewAve, a brand-new TEDx event to the Pittsburgh area, is here to give them the opportunity to showcase their efforts, share their realizations, and inspire those around them to develop ideas worth spreading.

Join us. Come thrive.
Organizer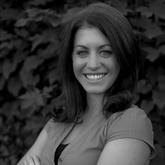 Kacey Wherley
Pittsburgh, PA, United States
Team
Kacey Wherley

Founder, Director

Shane Hvizdzak

Marketing/Interactive Innovator

Matt Steiner

Director of Content

Benjamin Scheiner

Wordsmith/General of Troops

Jaclyn Vesci

Social Media Leader

Sara Coffey

Lead Designer

Indre Sabaliunaite

Outreach Leader

John Quayle

Business Developer
---