Helsinki
x
= independently organized TED event
Helsinki, Finland
November 17th, 2011
Watch video from the event
Please install flash player to see this video.
View photos from the event on Flickr
About this event
Inspiring talks from all walks of life: Photography, Ethics, Blind design director talking of his life's work, entrepreneurship.
Confirmed Speakers
Meiju Niskala
Artist, thought-provoker, Suomi Award Recipient 2011
Juuso Myllyrinne
Executive Director, Digital Strategy TBWA New York. Former radio and tv-host and marketing manager at Nokia.
Jukka Jokiniemi
Blind design director and entrepreneur @ Innojok Oy. Electrical Engineer of the year 2010.
Hannu-Pekka Björkman
Actor, author. Recently named professor of acting at Theatre Academy in Helsinki.
Riitta Hari
MD PhD, professor Director of the Brain Reasearch Unit (BRU), O.V. Lounasmaa Laboratory at Aalto University, School of Science Leader of the Human Systems Neuroscience (Hari Group) research team at the BRU
Erik Bruun
Graphic Designer since 1950. Inspiration to thousands. Recipient of Pro Finlandia-medal in 2007.
William Wolfram
CEO & Chairman, Deal Dash, New York, NY. Entrepreneur.

Riku Siivonen


Journalist, script writer and a communications specialist (Avaja Open). Volunteer worker with senior citizens, using music as his tool.
Iiu Susiraja
Photographic artist.
Organizer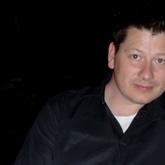 Alex Nieminen
Helsinki, Finland, Finland
Team
Saku Tuominen

Co-Host

Jenni Pääskysaari

Production Manager

Tommi Laitio

Planner

Juuso Kääriä

Sponsorship

Tuuli Sotamaa

Planner

Tero Jokiniemi

Technical Production Manager
---