SvobodaAve
x
= independently organized TED event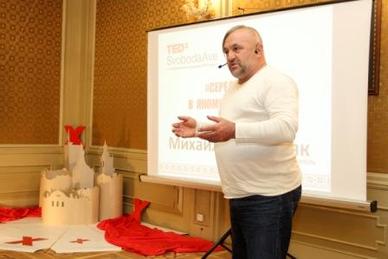 Theme: City Time
Lviv, Ukraine
November 10th, 2012
Watch video from the event
Please install flash player to see this video.
View photos from the event on Flickr
About this event
10/11/2012 TEDxSvobodaAve

We grow in cities which shape our personalities, they influence our families, our environment. Welcome to the conference "City Time" where will perform speakers that now create and implement projects for the city in different directions. Architects and restaurateurs, social innovators, artists and other contributors will share their vision of city development, with some colourful and rich ideas.
Confirmed Speakers
Demyan Danyluk


Researcher urban infrastructure.

Mykhajlo Hrosulyak


Reputed restaurateur, businessman, collector, manager of corporation, providing catering facilities, located in the western region of Ukraine.

Taras Prokhasko


Renowned writer and journalist from Ivano-Frankivsk.

Andriy Belyaev


Architect, Lecturer, Department of Architectural Design within Institute of Architecture, National University "Lviv Polytechnic".

Mykola Kravtsov


Architect, designer, photographer. Author of "Moments of past Lviv"

Oleg Vorobyov


physicist

Andriy Sydor


author of various festivals
Organizer
Yuliya Voloshynska
Lviv, Ukraine
Organizer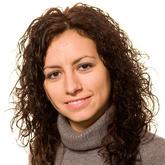 Nadiya Kuzmych
Lviv, Ukraine
Team
Olena Sovyn

Web Media Director

Nazar Kuzmych

Co-Organizer

Andrij Meakovskyj

Technical Director

Ulyana Yasinovska

Speakers responsible

And lots of others!

Everything else

Christina Romashko

translator

Vyacheslav Anisimov

Graphic Designer

Bohdan Prokopovych

video editing
---