Kalamata
x
= independently organized TED event
Theme: Leading Decentralization - Planting the seed
Kalamata, Greece
December 14th, 2012
Watch video from the event
Please install flash player to see this video.
View photos from the event on Flickr
About this event
It is the first and kick start event of TEDxKalamata. We introduce a new way of thinking to the citizens and we present the TEDx experience the city that the city embarks upon.

Our vission and mission is to create a platform for the city to develop all contributing factors to a healthy and great economy, as well as evolve the quality of living of the citizens. We will create a hub of events and initiatives that will affect all aspects of the everyday of the citizens and present stories and lifestyles worth sharing. Eventually we want to evolve our city in a role model for all cities in Greece and lead the decentralization across country.

At the first event we will present the best case practises of Kalamata citizens. People who can be role models and are local heroes. This is where we plant the seed of development. Here is where we begin. Here is where the TEDx seed is plant by this event. At a city full with role models.
Confirmed Speakers
Petros Themelis


Petros Themelis was born in Thessaloniki and completed his undergraduate studies at the Experimental School of the University of Thessaloniki. He got a degree in History and Archaeology from the School of Philosophy at the same University and a PhD from the Archaeological Institute of the University of Munich on: "Frühgriechische Grabbauten" («Early Greek Funerary Monuments»), Zabern Verlag, Mainz 1976. He worked as a research assistant at the Archaeological Service of Thessaloniki and participated in excavations at Stratoni of Halkidiki, Pella and Vergina. Between 1963 and 1980 he served as Supervisor and Curator of the Antiquities at the Archaeological Regions of Ileia-Messenia, Attica, Euboea, Phocis-Locris and Aitoloakarnania. From 1977 to 1980 he was the head of the Archaeological Museum of Delphi, and from 1980 to 1984 the Director of the Palaeoanthropology and Speleology Ephorate of Southern Greece. In 1984 he was elected as Professor of Classical Archaeology at the University of Crete and served as Vice Chancellor of the Academic Affairs and Research Committee. Since 1985, he runs the University excavation in Sector I of Eleftherna. In 1986 the Archaeological Society assigned him the excavation and restoration project of the extant monuments of the ancient Messene which continues until today. Petros Themelis has published six monographs, more than two hundred scientific studies, book reviews, archaeological guides, reports of excavations, prefaces in publications, articles in encyclopedias and translations. Newspaper articles are also published daily on the Athenian and local press. He is a member of the Scientific Societies of Greece and abroad. Honorary citizen of Messene and Androusa, a lifelong member of the Archaeological Society, Associate Member of the Institute of Archaeology of the United States, member of the Society of Euboean Studies, the German Archaeological Institute, the Austrian Archaeological Institute, Vice President of the Acropolis Monuments Preservation Committee, President of the Society of Messenian Archaeological Studies, Vice President of the George Psaropoulos Family Foundation - Centre for the Study of Modern Pottery. In 2005 he was awarded the gold Commander of the Order of Phoenix by the President of the Hellenic Republic for his teaching, scientific and excavation work.

Stavros Kastrinakis


My name is Stavros Kastrinakis and I was born in Athens in 1976. I studied Physics and Astronomy, which has been one of my passions, and then I did my Master's on Research and Exploitation of Oil Fields to improve my career prospects. In 2000, after having worked for a period of time at Harriot-Watt University of Edinburgh. I returned to Greece where I got involved in various jobs, the most important of which was the organization and management of the sales and marketing department in Dr C.J. Vamvakas' Company, Analytical Instruments S.A. (Medical and Scientific Equipment). At the same time, I became an active free-diving athlete and started spending more time on it than my work. In the end, my love for sport prevailed and started organizing international free-diving competitions in Greece, the highlight of which was the organization of the World Championship in Kalamata in 2011 and the fact that I became a board member of the Worldwide Federation for breath-hold diving, AIDA International. I have also been asked to host and organize the 2013 Free-diving World Championship in Kalamata...and this is only the beginning.

Onic Palandjian


Onic is the CEO of Europa, the premier aluminium extrusion corporation in Greece. During the past 21 years, Onic has managed industrial corporations, venture capital funds and technology companies in Europe and the USA. Before joining Europa, he was the CEO of Herco which, under his leadership, became the most efficient clean-tech corporation of its kind in Southeast Europe. He concurrently served as the investment Director of Capital Connect, a pioneering Venture Capital fund. Previously, Onic led the international expansion of Velti, the global leader in mobile marketing. Prior to that, he founded two technology companies, ihavemoved (acquired by Royal Mail) and ichziehum (acquired by Deutsche Post). As an advocate for socially-responsible growth, Onic frequently speaks at Universities and conferences. His two TEDx talks and volunteer work with UP Greek Tourism gained international coverage. He studied in Boston and earned a BSc in Management from Bentley and a CSS in Business Administration from Harvard.

Christos Papadimitriou


Christos Papadimitriou was born in Kalamata in 1980. He studied Business Administration at the University of Piraeus and then joined the family business Papadimitriou C.C. S.A.. Firstly, he undertook responsibility for the sales of Papadimitriou Kalamata Balsamic Vinegar, the first balsamic vinegar produced in Greece, and also created and launched a range of innovative Mediterranean mustards, Balsamon. Today, from the position of CEO of the company he has significantly increased the variety of the products of the company, expanded its exports to 28 countries and at the present Papadimitriou Balsamic Vinegar occupies the No. 1 position in balsamic vinegar sales in Greece. In his free time he likes diving, participating also in the organization of 2 world championships in Kalamata, fishing and travelling.

Dimitris Farmakis


Dimitris studied Business Administration at the University of Macedonia in Thessaloniki. After completing his military service, he earned a scholarship for postgraduate studies at the University of Warwick in England. Then, he went to Holland where he worked for some time in a large pharmaceutical company. At that point, he decided to make a change in his career and for this reason he went to Stanford University in the U.S.A., for postgraduate studies in the Department of Civil Engineering. Since May 2012 - after completing his studies in America – he has settled in Greece and created 'Solvia studio', a consulting firm for planning and premeditation of 'green' buildings.

Nalyssa Green


H Nalyssa Green deals with music because of an internal need for expression and communication. She is self-taught and writes songs, sings and plays the guitar, keyboards, accordion and theremin. In 2010 her first album titled 'Barock' was recorded by herself and the producer Spiros Livanis. This album was made in Spiros' student room in a lo fi and do it yourself way. In 2011 the album was released in a collectible white vinyl disc from Inner Ear. In November 2011, Nalyssa started recording her second album entitled 'The Seed'. The recordings took place in a house in a mountain village in Corinthia - again in a clearly homemade and handmade way - from Nalyssa and Spiros Livanis - who did the recording and production - and Evankelos Aslanides. 'The Seed' has already been released by Inner Ear Records. The whole concept of the album is based on thoughts about nature and physicality of humans as opposed to the fragmented, fast-paced, urban reality. The seed, conveying messages of hope for the future, uses the soil and its surroundings in order to grow and eventually become visible and tangible. It is the symbol of hope and optimism for what new is coming, for what grows on something else that is leaving. Love will triumph.

Giannis Doxaras


John has studied theoretical physics at the University of Athens, the national Technological University of Athens and the University of Cambridge. Before starting his own ventures, Yiannis worked with various MNO's, Banks and Government services across Europe. John is also a guest lecturer on various Universities in Greece and in the United Kingdom. He has published more than 100 articles on mobile and web technologies as well as on mobile marketing, co-authored one book and started 3 companies on the mobile and travel industry. He is currently CEO of Warply a mobile marketing "platform as a service" for brands and publishers that want to monetize their user base on both a hyper local and global level.

Giorgos Karabatos


Being an expert on tourism and network marketing and with multidimensional business activity in the tourism sector, George Karabatos was over 20 years the General Head / Manager of the Hotel, Conference Center & Sports Complex ELITE VILLAGE in Kalamata, whose management and high level of service was awarded the first prize for its outstanding services in the field of tourism, hotels, gastronomy and catering by the International Award for Hotel and Catering Industry. Continuing this tradition, he is now the owner of the traditional coffee shop-convenience store and display room of Messenian products "Mylopetra" (at the Historic Centre of Kalamata) - well known for its authentic flavors and fine local cuisine - and which has earned wide recognition from the Greek and international media. He has also an extensive activity history at a Euro-Mediterranean level and has served as President of the Arab-Greek Chamber of Commerce and Industry as well as President of the Messenian C.C.I. for three consecutive four-year terms. Having also founded the cultural foundation "The Routes of the Olive Tree", he is currently the Executive CEO of the organization that is internationally recognised for its innovative proposals for sustainable development of the oil producing areas, which are being implemented (Unesco, Council of Europe, International Chamber-Quebec Canada etc.).

Costas Luzis


Skitsofrenis (Costas Luzis) started dealing with Graffiti and street art in 2008, when he decided to communicate messages for ecology and society through paintings on concrete protective walls alongside the national road from Kalamata to Sparta. Since then, he became passionate about street art experimenting with different kinds of painting. Part of his work has been cited in the pages of the German magazine Stern as well as the Reuters news agency.

Mirto Fifa


Mirto Fifa is a visual artist, educator, farmer, creator and manager of the environmental artistic projects "Re;Think Project" and "Farma Fifa Permaculture", and activist on social and environmental issues in Kalamata, (founder of kalamatafreespace network and co- founder of Cyclists of Kalamata group, etc.) Born in Kalamata, Mirto studied Pedagogics at the National Kapodistrian University of Athens and Dance Studies at Laban London Centre. She has collaborated with various dance theatre companies (ADLIB, Nomass, Oktana, etc.) as a performer and video artist. Her video art work has been presented in Greek video-art festivals, such as Pixel Dance Festival '08, Action Field Kodra '09, Eco-festival '09, Terra Mania, etc. Also her photography art work has been presented among others at Athens Photo Festival '08, at the exhibition "New Greek Photographers". As a teacher, she has collaborated with theE. Kostopoulou Foundation and the State School of Dance. Mirto has written articles for and co-operates with the local press and Internet magazines, such as "Echomove Magazine". A very important element of her artistic work is the de-centralisation of theartistic process and the interaction of art with issues of the local community. Her work often focuses on the relationship between contemporary man and nature. Since 2009, when she moved to Kalamata and personally experienced the environmental problems of the city, she created Re:Think project , an environmental and artistic multitask project on reuse, DIY crafts and creative recycling. The project organises exhibitions, events in public places, original DIY workshops and the launch of a neighbourhood compost program in collaboration with the municipality of Kalamata. At the same time, being profoundly interested in the protection of local biodiversity and having lived and experienced since childhood life in a family farm, she believes in and promotes the cultural, educational and cognitive value of agriculture as a holistic way of living everyday life for contemporary man. All of the above led to her next project, the natural and traditional agricultural farm "Farma Fifa Permaculture". A peri-urban farm of exquisite natural beauty, Fifa Farm is one of the oldest farms in the area. The main aims of the farm include the propagation of traditional natural agriculture, the creation of a bank of local traditional seeds, its development through "Seed-keepers Anonymous" (namely a net of volunteers working on the preservation and free exchange of old traditional seeds) and wider research on everyday issues of self-management. Open to visitors, the farm is the base of Project Re:Think and hosts workshops and events on general subjects of ecological agriculture, composting and DIY, offering at the same time educational programmes to schools and organizations. Both projects ("Re:Think project", "Farma Fifa Permaculture"-"Seed-keepers Anonymous") form now part of the programme "Everyday life Civilisation" of the University of Peloponese (run by Professor Nadia Seremetaki, researcher and doctor of cultural anthropology). In her free time, she relishes in artistic photography and research on pharmaceutical rare herbs (which grow primarily on Taygetos Mt.)
Organizer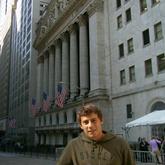 Panagiotis Karampinis
Kalamata, Greece
Organizer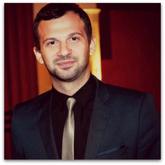 Spyros Zervas
Kalamata, Greece
Team
Nikos Foros

Executive Producer

Agathoklis Stathogiannakos

PR & Marketing Manager

Nikos Barbakos

Financial Manager

Ioanna Zerva

Speakers Coach

Haris Ninios

Experience Manager

Zeffy Stathogiannakou

Product Development

Petros Foros

Web Development

Tessy Karampinis

Product Development

Argiro Tzitzi

Online Community Manager

Kostapanos Miliaresis

Volunteers Manager

Dionisis Dimopoulos

Corporate Partnerships

Alexandra Armeni

Strategic PR

Odysseas Gp

Graphic Designer

Philipos Protogeridis

Graphic Designer

Ippokratis Papadimitrakos

Product Development manager
---