Copenhagen
x
= independently organized TED event
Theme: Movement
Copenhagen , Denmark
September 18th, 2012
Watch video from the event
Please install flash player to see this video.
View photos from the event on Flickr
About this event
Movements and ideas all over the world are continuously spreading. We are on the move. Constantly. Cohesively. Contradictory. Creatively. We move and are being moved independently and together, physically and emotionally, socially and politically. In this spirit TEDxCopenhagen is hosting our annual main event focusing on MOVEMENT in every aspect. Join TEDxCopenhagen on September 18th 2012.
Organizer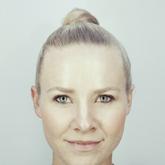 Lærke Ullerup
Copenhagen N, Denmark
Team
Ronni Tino Pedersen

Curator

Michael Max

Producer

Rita Biza

Art and music production

Peter Mørk

Partnership

Mette Ohlendorff

Communication

Ole Kassow

Curator
---