TokyoTeachers
x
= independently organized TED event
Theme: Where learning meets innovation
Tokyo, Japan
March 2nd, 2012
Watch video from the event
Please install flash player to see this video.
View photos from the event on Flickr
About this event
Presenters/entertainers take to the stage to share innovative learning experiences using classic and creative subjects, delivered TED-style (6 – 12 minutes). Topics can range from classroom experiences, to life-related stories and ideas that demonstrate passion, innovation and relevance, that will captivate the audience.
Confirmed Speakers
Organizer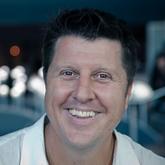 Patrick Newell
Tokyo, Japan
Team
Jason Wolfe

Speaker Curator
---