UCV
x
= independently organized TED event
Caracas, Venezuela

Venue and Details
Venciendo las Sombras
​ Universidad Central de Venezuela
Facultad de Humanidades y Educacion
Caracas, 1053
Venezuela

Event Type (what is this?) University
This event is open to the public. Tickets are available.
Ticketing policies vary by event.
---
About this event
This event has been arranged with the aim to update students' information on the different fields of study, including current goals, innovations/breakthroughs, major thinkers, and challenge. In addition, it is our purpose to revive interest in the academic environment, in a country that seems to have forgotten that something else exists.
Este evento esta diseñado con el fin de actualizar la información que tiene el estudiante sobre los objetivos actuales de los campos de estudio, innovaciones, pensadores, retos. Y no solo eso, nuestro propósito principal es tratar de revivir el interés por la academia en un país que ha olvidado que algo mas existe.
Additional Links
TEDTalks to be shown
Organizer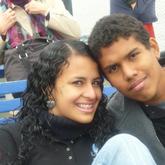 Gustavo Atencio
Caracas, Venezuela