Kowloon
x
= independently organized TED event
Theme: The Blessed Place
hong kong, Hong Kong
October 20th, 2012
Watch video from the event
Please install flash player to see this video.
View photos from the event on Flickr
About this event
Our objective is to share local stories in Hong Kong. So we use our mother language, namely Cantonese for the event. 12 exceptional local storytellers share their great projects, experiences and insights.
Organizer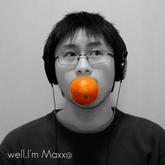 Maxwell Ye
Hong Kong, China
Team
Eve Chan

Co-Curator

Janet Lui

Co-Curator

Juliana So

Social Media & Editorial

Simpson Tse

Design

Jackiu Tse

Design

Billy Cheung

Website

Alex Yang

Project Management

Ivy Shum

Finance & Admin

Eda Hung

Floor Management

Ram Wong

Speaker Coordination

Ashley Lam

Registration

Alda Lam

Design

Henry Chiu

Video Production

Ray Lau

Video Production

German Cheuk

Video Production

Attor Cheung

Stage

Alvin Wong

Photography

Alex Tang

Design

Krisdean Law

MC
---