Peñas
x
= independently organized TED event
Theme: Collective Intelligence
Guayaquil, Ecuador
March 9th, 2012
Watch video from the event
Please install flash player to see this video.
View photos from the event on Flickr
About this event
Confirmed Speakers
David Chang
David busca un cambio cultural enfocado a la innovación y el desarrollo creativo.
John Dunn
John se dedica a la arquitectura, las artes y el urbanismo.
Andrés Fernández
Andrés educa a niños a través del surf a conservar el medio ambiente.
Pablo Garzón
Pablo reflexiona sobre la Internet y sus efectos en la sociedad.
Virginia Lasio
Virginia tiene intereses de investigación en las áreas de toma de decisiones, emprendimiento, creatividad e innovación.
Javier Andrade
Javier enseña cine y dirige comerciales, ficción y documentales.
Angela Arboleda
Angela propone compartir historias.
Cinthya Game
Cinthya facilita la transformación social a través de redes.

Francisco Echeverria


Francisco uno de los más importantes exponentes de jazz a nivel nacional.
EPTEA Teatro Danza
EPTEA lleva a escena ballet clásico, contemporáneo y flamenco.
Roberto Miranda
Roberto busca fomentar y apoyar el emprendimiento en jóvenes universitarios y profesionales.
Brandon Rosage
Brandon cree en compartir información a través de código abierto.
Organizer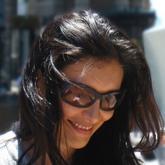 Walkyria Goode
Guayaquil, Ecuador
Team
Guido Caicedo

Coordinator

Virginia Lasio

Coordinator

Xavier Ordeñana

Coordinator
---