UCDavis
x
= independently organized TED event
Theme: The Power of Perspective
Davis, CA, United States
May 19th, 2012
Watch video from the event
Please install flash player to see this video.
View photos from the event on Flickr
About this event
We here at TEDxUCDavis are seeking to build a community of inspired and engaged people with an open mind. We feel TED opens our understanding of the world by changing the lens through which you see it. As such our theme this year is "The Power of Perspective" and our website this year embraces this theme with a classic optical illusion. Much like this one image can represent two things, it is important to appreciate all the perspectives before coming to a conclusion.
Organizer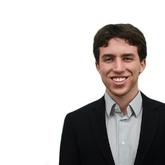 Cory Warshaw
Culver City, CA, United States
Team
Michael Lipp

Co-Curator

Tyler Wilson

Co-Curator

Bryen Alperin

Director of Finance

Phil Chu

Director of Public Relations

Dani Zumpano

Director of Speaker Relations
---