Youth@Manama
x
= independently organized TED event
Theme: It's your cue
Manama, Bahrain
November 19th, 2011
Watch video from the event
Please install flash player to see this video.
View photos from the event on Flickr
About this event
Confirmed Speakers
Noor Bahman


The role of gender in Arab society and a new ideology towards social advancement. (Age 17)

Isa Awachi


A look at the state of beach and water pollution in Bahrain and introducing "Na8a2" - a budding initiative looking to address these issues. (Aged 15)

Abdulla Shuhadeh


"Why do I always skip class?" Looking at the changes needed in education from the perspective of an 'A' student. (Age 17)

Mariam Al Zeera


People, resist simplicity. (Age 16)

Maryam Baslar


Her journey with 'Youth Plus" (Age 16)

Huda Haji


With a loss of heritage and culture within the current generation of children and teenagers, 'Sukiaina oo Teela' is a social entrepreneurial approach focussed on cultural conservation education. (Age 17)

Jehan Al Khateeb


If I was president for a month. (Age 16)

Wafa Al Obaidat


Editor of Sketchbook Magazine and Creative Director of design agency Obai & Hill. (Age 25)

Mohamed Ali


Spending 72hrs in the Dadaab Camps in Kenya, the biggest and one of the oldest refugee camps in the world, and how it changed my perspective of life (Age 26)

Mohammed Khalil


How my mentality changed to see the possibilities of youth's impact on the community (Age 15)

Ahmed Ali


Upgrade your Life (Aged 25)

Zaina Arekat


Musical performance - Auora

Shaima Al Jeeb


Al Jasser. A group of youth who aim to provide voluntary services to Bahrain. Serving people, enriching communities.
Organizer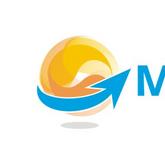 Esra'a Al Shafei
Manama, Bahrain
Organizer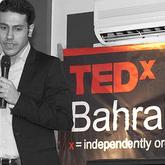 Tariq Al Olaimy
A'ali, Bahrain
---