KrakówCinema
x
= independently organized TED event
Theme: Entrepreneurship: does it pay?
Kraków, Poland
November 14th, 2011
View photos from the event on Flickr
About this event
At this month's TEDxKrakówCinema event we considered the subject of entrepreneurship: what is it? Are entrepreneurs born or can they be made? What are the benefits and drawbacks of a life of entrepreneurship? Kasia Ściseł and local entrepreneur (and TEDxKraków 2010 speaker) Richard Lucas lead the discussion.
Organizer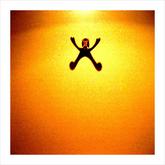 Ewa Spohn
Krakow, Poland
Team
Kasia Ściseł

spiritus movens
---