Muskegon
x
= independently organized TED event
Theme: Energize
Muskegon, MI, United States
October 11th, 2012
Watch video from the event
Please install flash player to see this video.
View photos from the event on Flickr
About this event
TEDx Muskegon 2012 will explore how energy flows through our world from the smallest sub-particle to the largest bodies in our universe. Our sessions will look in the mirror, into the microscope, through the telescope, and out the window at how our world is intertwined and how we interact with each other and the forces of mind, body, spirit and nature. Come join our presenters as they share their ideas of Technology, Entertainment & Design at TEDx Muskegon 2012.
Confirmed Speakers
Matt Grocoff
Matt is a popular thought-leader on net zero energy. He was awarded the 2012 Michigan Green Leader by the Detroit Free Press and has been called one of "Greater Detroit's most progressive personalities". He is a net-zero energy and building performance consultant, co-founder of Mission Zero Fest and a nationally renowned advocate and authority on green building design and retrofits. Matt is host of Greenovation.TV, a contributor to the Environment Report on public radio, contributor to FOX2 Morning Show's Energy Team, and the green renovation expert for Old House Web. Matt has a Mission Zero goal for every building in America to harvest their own energy and water. create zero waste and become restorative to the communities around them. He is a sought-after lecturer and a frequent source for journalists on the topic of net zero energy, green-building, historic preservation and energy performance. His home was selected as one of USA Today's "Best Green Homes of 2010" and The Atlantic called it "sustainable perfection." It is America's oldest and Michigan's first net-zero site energy home, meaning it annually produces more energy on-site than his family consumes.
Edward Cabrel
Edward Cabral is an artist and activist currently based out of Louisville KY. He advocates the use of native flora in landscaping, introduces native wildflowers into the derelict areas of cities across the country, and produces goods that aid in guerrilla gardening.
Stanley "Skip" Pruss
Stanley "Skip" Pruss, a graduate of the University of Michigan and Wayne State University Law School, is a principal in 5 Lakes Energy LLC, a clean energy technology consultancy focusing on enabling and accelerating Michigan's clean energy economy. Until August, 2010, Mr. Pruss was the Director of the Department of Energy, Labor and Economic Growth and Michigan's Chief Energy Officer, where he was responsible for designing and implementing Michigan's clean energy economy diversification efforts. Mr. Pruss also served as Governor Jennifer Granholm's Special Advisor for Renewable Energy and the Environment and Chair of the Great Lakes Offshore Wind Council. Prior to that, he was the Deputy Director of the Michigan Department of Environmental Quality. Until 2003, Mr. Pruss served as the Assistant Attorney General in Charge of Michigan's Consumer Protection Division where he was also Chair of the Department of Attorney General's Public Protection Practice Group.
Larry Mallak Ph.D.
As founding principal of Western Michigan University's Engineering Management Research Lab, Larry works with organizations to manage culture, develop innovative leadership, and practice empathic design. He has worked with various healthcare systems, Fortune 500 firms, the U.S. Department of Energy, Westinghouse and the U.S. Army on culture, leadership, and design initiatives. He's a Professor of Industrial & Manufacturing Engineering at WMU. Follow him on Twitter @LarryMallak.
Sarah C. Powell and the MCC Dance Company
In her first year of dance, at age three, Sarah declared her career choice to be a dance educator. She trained primarily in classical ballet for many years at Performing Arts Dance Academy in Buffalo, New York where she grew up. Sarah went on to study Dance and Education at Hope College in Holland, Michigan where she was a Distinguished Artist Award dancer. While at Hope, Sarah performed with InSync Dance Theatre under the direction of Ray Tadio, as well as Ariel Dance Theatre, now known as dANCEpROjECt, under the direction of Steven Iannacone. She also had several opportunities to perform in faculty-choreographed concerts, including works by Julio Rivera, Linda Graham, and Amanda Smith. She also interned at Peridance Center in New York City, while studying there through the GLCA program, learning from many of the great Contemporary and Ballet teachers that New York has to offer. Sarah is in her third year teaching at Muskegon Community College and is now the Artistic Director of MCC's Muskegon Dance Company
Rick Chapla
As a native of Grand Rapids, Rick has been involved in community development and land use planning for 30 years. His formal education includes a BA degree in Urban Studies from Aquinas College, and a Master's Degree in Urban Planning from the University of Michigan. In 1996, Rick joined The Right Place Inc., a regional non-profit economic development organization. In his current role as Vice President of Business Development, his responsibilities include assisting local units of government and private development interests with economic development policies and programs such as brownfields and renaissance zones. Rick coordinates efforts to grow renewable energy and food processing manufacturing supply chain business development opportunities. His previous work experience includes 16 years with the City of Muskegon, a West Michigan lakeshsore community of 40,000, where he served in a variety of positions including Director of Planning and Economic Development. He also worked for EARTH TECH, a multi-disciplinary consulting company, where he specialized in land-use planning, grant writing, environmental studies and lay planner training.
Kinetic Affect
Kinetic Affect is a dynamic spoken word duo based in Kalamazoo composed of two very different men; Kirk Latimer, a survivor of his own destructive past, and Gabriel Giron, a survivor of cancer, combine their voices to give life to their difficult past experiences. Together they travel the nation to show audiences the common humanity we all share. Having been featured on the hit show America's Got Talent and on the Apollo stage, Kinetic Affect combines entertainment with deeply moving and emotional personal struggles and triumphs. This work has driven them to co-found a non-profit organization called Speak It Forward Inc. which brings the power of their work and personal experiences to those individuals, vulnerable children and organizations that need it the most.
Andre Daly
Andre Daley, M.Div. is the Associate Executive Director at the Lakeshore Ethnic Diversity Alliance, where he is responsible for assisting organizations in all social sectors through the challenges of navigating today's diverse social environment and facilitating the Institute for Racial Healing. Born on the island of Jamaica, Daley immigrated to the United States at the age of 15. He is an experienced retreat planner, workshop leader, and speaker on the subjects of diversity, community ministry, and the changing church. Daley was a contributor to the Communities First workbook series on community ministry. He developed several tools for use by organizations seeking to address issues of diversity and racial equity. He is versed in asset-based community development, mentoring with at-risk youth, and other community development tools. He started the nonprofit Grand Rapids Dreams in 2006. He has also written several articles and curricula on multiracial approaches to community and organizational development. Daley has a B.A. in Psychology from City College of New York and a Master of Divinity degree from Princeton Seminary. He lives in Grand Rapids with his wife and two boys.
Sarah Salguera
Sarah Salguera is the Program Director for the Lakeshore Ethnic Diversity Alliance where she is responsible for running diversity education initiatives, facilitating the Institute for Racial Healing, managing the Calling All Colors Program, supervising the Migrant Mentoring Program and teaching Spanish classes. She joined the Diversity Alliance in 2008 following her work with nonprofit organizations in Nicaragua and with migrant and seasonal farm workers in the US. Salguera has a B.A. in Sociology and Spanish from the University of Dayton. She is originally from the lakeshore area and lives in Holland with her husband and their two-year-old son.
Todd Herring
Todd Herring is the Marketing Director for ArtPrize, and a regionally performing musician and comedian. Prior to ArtPrize, Todd worked in product development and innovation while managing international product launch campaigns. As a performer Todd is a veteran member of Grand Rapids' River City Improv and was featured in LaughFest 2012. Todd lives in Grand Rapids with his wife Amy and three sons.
Norman Christopher
Norman Christopher is an executive with over 25 years of global management experience including President, CEO, and COO responsibilities He has helped improve business performance at Dow Chemical, Olin Corporation, Lubrizol Corporation and Haviland Enterprises in Grand Rapids, Michigan. Currently, he is Director of the Sustainable Community Development Initiative for Grand Valley State University. Mr. Christopher has a BA from the University of North Carolina and an MBA from the University of Connecticut. He also completed the Program for Management Development at Harvard University. Mr. Christopher is also active in the Grand Rapids community. He is past chairman of the Family Owned Business Council, a 2000 graduate of the Leadership Grand Rapids Class, and assisted in the formation of the Community Sustainability Partnership (www.grpartners.org). He also serves currently on the boards and advisory groups including the: City of Grand Rapids Sustainability Advisory Team, Seeds of Promise, Michigan Chemistry Council, NSF Joint Committee on Sustainable Business and Industrial Furniture, Sustainable Energy Financing LLC, and the Environmental Technologies Trade Advisory Committee of the United States Department of Commerce. Mr. Christopher was also appointed to serve on Governor Granholm's Michigan Climate Action Council. Mr. Christopher has also contributed articles and papers to various journals, periodicals and books including Sustaining Michigan: Metropolitan Policies and Strategies, Michigan State University Press. He also currently teaches several MBA sustainability courses in the Seidman College of Business at GVSU.
Jeff Barrett
Jeff Barrett is a national leader in public relations, digital content and social media. He is the Co-Founder of Status Creative and contributes columns to The Washington Times and Mashable. Also, he once stayed at a Holiday Inn Express. He has been featured on CBS News, CNN, Daily Mail, Der Spiegel, ESPN, Fox News, Gawker, Good Morning America, Huffington Post, Mashable, Tech Crunch, The Today Show, Tosh.O and more. He graduated from Whitehall High School in 2003. Recent highlights include: 2011 Best Use Of Video In Social Media from PRNewswire. 2011 International Downtown Association "President's Award" Most Creative Use Of A Downtown 2011 ABC World News Tonight "Person Of The Week"
Lare Williams
Lare Williams is no stranger to the stage, beginning his musical life at the age of 2 years old traveling and singing with his family band. Thirty plus years later music is still a leading role in Lare's life. Focusing mainly in the Bluegrass and Folk music world, Lare has become an accomplished artist with 4 CD's and 2 DVD's released, including 4 "singles" released world-wide (charting songs on both sides of the Atlantic), as well as receiving one coveted Telly Award for his live DVD titled Detour Ahead. Lare has recently slowed down in his touring and performance life and has taken a larger role behind the scenes. As owner and operator of LW Studio, All Things Audio, Lare has built a local recording studio and produces various projects from Hip-Hop CD's to Gospel projects to radio commercials for local business and everything in between. If that weren't enough, Lare also runs a DJ service, a live sound service, and occasionally teaches lessons, on top of his day job. All the background music for today's TedX event was organized by LW Studio featuring many local artists. A husband and father of two young daughters, you can still catch Lare regularly leading music as one of the volunteer worship arts leaders at Bridge Bible Church (North Campus) in Muskegon

Kim Wood


Kim is a Business Instructor at Western Michigan Christian High School. Lifelong educator and animal lover. Resides on a modest hobby farm in Whitehall, home to horses, goats, chickens, geese, dogs and cats.
Anthony Smith
Anthony D. Smith is the Director of Network Organizing for Network Center for Community Change (www.makechangetogether.org) a social change organization that is working to make a difference for kids and families in Louisville, KY urban communities. Anthony's favorite part of his job is creating opportunities for unlikely folks to connect, collaborate and make positive change happen together. He is married to Devonya and the father to Kendrick, Haig and Chase
Andrew Samtoy
Andrew Samtoy grew up in San Diego, California and attended Pitzer College. He worked various odd jobs before attending law school at Case Western Reserve University in Cleveland, Ohio, where he now practices law. As a member of the Cleveland Bridge Builders, he and classmate Marty Mordarski were responsible for spreading the Cash Mobs phenomenon around the world.
Scott Pellegrom
Scott Pellegrom has become one of the leading innovators for the next generation of drumming. Since performing live at the age of five, he has transformed from a natural born rhythmist to an international clinician and educator. Scott finds rhythm in everything that surrounds him and currently inspires drummers on all continents with his world renowned talent. Scott currently works behind the drums 300 days or more a year. He endorses and works exclusively for Dream Cymbals, DrumCraft Drums, Pro-Mark Sticks and Aquarian heads. Scott can be seen in many drumming publications world wide. Scott has made appearances at the Victoria Drum Fest, Montreal Drum Festival, Australia's Ultimate Drummers Weekend, Cape Breton International Drum Festival and many more. You can also find Scott performing and demonstrating products at NAMM, Musikmesse and PASIC every year. Scott currently resides Michigan where he is the head percussion consultant at RedWallNorth Studios where he also writes, arranges, produces and records when he's not on the road. He has a new signature product from Dream Cymbals releasing this fall as well as a new state of the art teaching facility opening January 2013
Tyson Gersh
Tyson Gersh is a senior at the University of Michigan-Dearborn, studying Psychology. An active member in the Michigan community, Tyson is the founder and current president of the Michigan Urban Farming Initiative (MUFI) - a 501 ©(3) non-profit organization that employs agriculture as a platform to promote education, community, and sustainability with the goal of reducing socio-economic disparity. Additionally, Tyson is the lab manager of a social psychology research lab at the University of Michigan-Ann Arbor, teaches Neuroscience courses at Community High school, and coaches rowing for Skyline High.
Jerry McDowell
Jerry McDowell is a person who loves learning and connecting. He believes passionately in the power of human interaction as it relates to positive community. He sees the role of teachers, parents, and the local community as catalysts in inspiring the dreams and hopes of our next generation. He often wonders what it is that is stopping us from doing the things we all want done. Lately, he has been heard asking the question, "Why can't we do that?" He is fortunate to be surrounded by an inspiring family and the partners described in the Spark Year Project who often offer the response, "Let's do that!" to his question. Jerry McDowell is currently the Superintendent of Whitehall District Schools.
Amanda Hutchings
Amanda Hutchings has a broad skill set wearing many hats for several organizations. She is Plant Manager of an automotive Manufacturing company, Executive Director of a national non-profit foundation, and VP of Marketing for a new tech start up. She holds a BA in Business Administration with a major in Marketing, but Amanda's true passion is art and nature. She is married and lives an active lifestyle in Jackson Michigan.
Ebony Davis
Ebony Davis/Gemini DaPoetA native of Muskegon, MI Gemini DaPoet has been writing poetry for over a decade. She feels that poetry is her God given talent and uses it to inspire and motivate others. She speaks on current events and everyday situations that tend to be swept under the rug. She takes part in community events speaking specifically to the youth and "the lost souls" encouraging them to follow their dreams and to not let their past mistakes determine their future's fate. She is currently enrolled in college full-time studying to be a Computer Service Technician/Computer Networking Microsoft and working in the Geek Squad as a Consultation Agent. She is very active in her community going into schools, prisons, and different events spreading encouraging words that are in the form of poetry. Her motto is "If I can touch at least one, than I'm doing my part".
Carol Moore
Carol Moore is a graduate of Alma College with degrees in International Business and Spanish. She completed her MBA with Western Michigan University in 2008. Through church mission trips and educational workshops with GVSU in Nicaragua, Carol became interested in supporting humanitarian and fair trade efforts around the world. After three successful years of producing holiday fair trade sales events, she decided to open her own business in downtown Muskegon to promote humanitarian causes year-round. Better Choice, LLC is located in the Century Club Center and offers fair trade jewelry, accessories, glassware, coffee, tea and chocolate and well as local pottery, serving pieces and textiles. More information can be found on the website: www.betterchoiceglobal.com. Carol also works full time as a Sr. Purchasing Analyst at Pratt & Whitney Component Solutions in Norton Shores, MI. She is married to her wonderful husband of 13 years, Mat Moore.

Elaina Burress


At 16 years old, Elaina Burress is a Singer-Songwriter from Muskegon, Michigan. She recently transferred from Reeths-Puffer High School to Interlochen Arts Academy (IAA) where she begins her junior year. IAA is recognized as one of the finest pre-professional schools for young musicians around the world. Having spent two summers at Interlochen Arts Camp, Elaina will now represent the first class under the Singer-Songwriter curriculum at IAA. While the program is considered to be part of the music department, it draws on the resources of other departments, particularly the creative writing program. Elaina's influences include the Avett Brothers, Kina Granis, and many others. She has performed in several venues including the Howmet Playhouse, the Spring Lake Heritage Festival, and recently the Maker's Market in Traverse City.
Brian Clincy
Brian Clincy is a native of Muskegon and very active in grass roots activity surrounding Muskegon. As a serial volunteer Brian is Healthy Community's Coordinator, Community Activist, Business Owner, Basketball and Soccer Coach (muskegonsoccer.org) and most importantly a proud father. Brian attended GMI Engineering and Manage Institute and Mott Community College in Flint, MI and then returned to Muskegon in 2002. Upon returning to Muskegon in 2002 Brian has a vested interest in seeing this community Thrive being a city where his children will want to stay and have an opportunity to succeed. As proud father Brian has been an active participant in making Muskegon a great place for them to live and learn. As the PTO President at Nelson Elementary, Brian understood that a few stand out students isn't enough. Creating opportunities for his children, Brian started coaching teaching the fundamentals of sportsmanship, hard work and practical uses of math in all aspects of life. Progressing through these systems of mindless mazes trying to find a way to change the way institutions perceive investment in youth of our community is goal number one. These items raise questions of equality verses social equity in the way where Muskegon can be progressive in figuring out which way is the best way to change the systems that don't make sense. Muskegon is full of contrasting dynamics and it's always been Brian's trouble-shooting ways of trying to be a part of the solution
Sherri Chandler
Sherri DeBoef Chandler is a teacher and researcher at Muskegon Community College in Muskegon, Michigan. She has a Ph.D. in Educational Psychology with a research focus of achievement motivation.
Barb Badolati
Barb Badolati holds a BS in Health Education and has earned advanced certifications in Yoga, Wholistic Nutrition, Fitness Training and Expressive Dance from the American Council on Exercise, Wellcoaches of America, Cooper Clinic for Aerobics Research, JourneyDance and Nia. Owner of Alive & Well, and The Muskegon Yoga Center. Barb is a sought-after speaker and licensed Wellness-Life Coach. She has been published extensively in leading heath magazines and is the producer of guided relaxation and instructional yoga CDs.
Organizer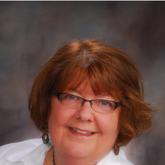 Renae Hesselink
Muskegon, MI, United States
Team
Andy Atkins

Production Manager
---