Rotterdam
x
= independently organized TED event
Rotterdam, Netherlands
June 4th, 2010
Watch video from the event
Please install flash player to see this video.
View photos from the event on Flickr
About this event
TEDxRotterdam. Somethink completely different.

On June 4th 2010 great thinkers, doers and artists will share knowledge, ideas and passion to the benefit of the community. Be inspired by more than twenty speakers, stories and performances about science, technology, design, art and everything else in life. Straight from the heart. Honest, strong, bright and different. Some think completely different.

TEDx has inspired many to realize beautiful ideas. TEDxRotterdam will expand your knowledge, move you and change you. Like the city of Rotterdam, TEDxRotterdam is about future development and empowerment of people.

TEDxRotterdam is a one day event, spanning twelve hours, changing the way we think and perform. TEDxRotterdam is free of spirit, non-profit and has no political, commercial or religious ties or goals. TEDxRotterdam engages newcomers with new ideas worth spreading. This, by the way, includes you!
Confirmed Speakers
Ahmed Aboutaleb


Major of Rotterdam Ahmed Aboutaleb was born in 1961in a small Moroccan village. His father moved to the Netherlands to work, followed by the family in 1976. At that time, Aboutaleb was fifteen. On TEDxRotterdam 2010, 34 years later, Ahmed Aboutaleb shares his views on how to escape from poverty with education.
Daan Roosegaarde
Studio Roosegaarde is an artistic laboratory for unique art and technology projects. It is the home stead of artist Daan Roosegaarde where he explores the dynamic relationship between architec ture, people and e-culture. In his artworks he explores the relationship between architecture, humans and modern media. On TEDxRotterdam Daan Roosegaarde shows how to use technology for poetry.

Eppo Van Nispen tot Sevenaer


"On this beautiful blue planet we are facing some huge challenges. My ambition is to help make this place a bit more enjoyable." This may not be a statement one expects to hear from a library director when questioned about his motivation. But then, Eppo van Nispen tot Sevenaer is not your prototypical library director. In a mindblowing performance on TEDxRotterdam he talks about building the most modern library in the world.
Julian Oliver
Julian Oliver provides new and alluring approaches to augmented reality. Augmented reality means creating virtual ad-on's to what is already there. Recently Oliver started working on new forms of utilizing public space that is already dense with advertisements. Just imagine seeing art all around Times Square instead of advertisements for sport shoes and soft drinks. Or imagine some one entering one of those advertisements for soft drinks and thus adding new message and meaning to what it was before. You could be the one who decides what you want to see or be invited by a - preferably famous - curator to look at his selection. In a spectacular presentation on TEDxRotterdam Julian Oliver takes a different view on reality.

Besim Hoti


Besim Hoti is student at Codarts and dancer in Scapino Ballet. He started dancing in Sliedrecht when he was 14. Electric boogie was his specialty. 'My friends and I viewed clips and movies on YouTube. We taught ourselves, on the street.' Artistic director Ed Wubbe created a dance piece for Besim and Michal Rynia to the music of Johan Sebastian Bach, called B.A.M. 'One day Ed Wubbe asked me if I wanted to take part in a new show with 'Leading Edge', the solo version of B.A.M. I immediately said yes! On TEDxRotterdam Besim Hoti and musician Marielle Rijkaart performed Leading Edge, what a thrill!
Ntjam Rosie
In 2008, 27-year-old Cameroon born Ntjam Rosie released the adventurous debut album Atouba, an ingenious mix of Western and African rhythms with World, Jazz and Soul. Since then she has further developed her singer-songwriter talent, now accentuating jazz and soul elements while still aiming for the same spirit of adventure as in Atouba. Ntjam Rosie's authentic performance makes for a compelling set full of soul and energy. Her powerful voice and personal style set the tone. Inspired by the TEDxRotterdam theme 'Somethink Completely Different', Ntjam Rosie gave an unique performance.
Jan Rothuizen
Maps are essential for navigat ing a city efficiently. They keep you from getting lost all the time. Yet they show few details of a place. They reveal nothing about how people use and experience the city. Jan Rothuizen is filling the void here. His drawings are not totally personalized references, which would make them hard to understand. On the contrary, they are based on what might be referred to as the unwritten history of a place. He uses newspaper clippings, historical details and advertisements to build a completely different concept of the city. On TEDxRotterdam Jan Rothuizen takes you on a journey through his unique drawings.
Celine Cairo
The 19 year old singer-songwriter Celine Cairo is rapidly conquering the Netherlands with her unique voice. Composing and making music has always been her dream and since the age of fourteen she is making every effort to make that dream come true. About a year ago Celine joined up with bassplayer Mart Jening and violinist and producer Matthijs Lievaart. Since then, her career gained momentum. The highlight so far was a performance at Carnegie Hall in New York! On TEDxRotterdam Celine Cairo left the audience in awe with her performance.
Scapino Ballet
Scapino Ballet is one of the leading dance ensembles in the Netherlands. Most of it's exclusive repertoire is made by Ed Wubbe, choreographer and artistic leader of Scapino. Forget everything you thought ballet was about. Ed Wubbe has remodeled the image of ballet esthetics and turned it into dance not to be missed. Since 1990 he has build on a repertoire that is completely different and deeply inspiring. On TEDxRotterdam Scapino Ballet performed with a unique choreography for this unique occasion.

Meiny Prins


Meiny Prins stands her ground, and not only at the familybusiness she is in charge of. The Westland, the greenhouse sector and evolving in her own role as an entrepreneur dealing with innovation and sustainability: all this matters a great deal to Meiny Prins. Hearing her talk, none of the clichés about the Westland apply. She is ambitious, progressive and she can think in frameworks that even transcend those of our government. 'There is no time left for good intentions, we should really make this happen now! Because of a shared economic interest, as well as our own responsibility for the environment, for our earth, I challenge you to do what ever it takes to convince decision makers!' With these words she challenges trade, industry and government to join forces. Together with colleague and friend Brigitte Paulissen she without a doubt challenged the TEDxRotterdam guests.
RIchard Straver
Leonardo DaVinci is alleged to have said: 'simplicity is the ultimate sophistication'. And indeed, his sculptures look so smooth and natural, they appear to have just shaken off the stone to step out of it. Nothing reminisces the endless hard working hours it obviously took too make them. The truly good things on this earth seem to just come into existence effortless. Richard Straver is convinced that he has developed one of these really good things: something that appears so simple, you and I should have thought of it our selves. On TEDxRotterdam Richard Straver reveals this unique project.
Bart Weetjens
The wars of the last century have left behind 55 million landmines and unexploded ordnance. Landmines kill 40 to 50 people every day and 1.3 million acres of land around the world are infested with mines. When war is over mine clearance begins. Mine clearance is usually done manually with metaldetectors or minedetection dogs. This is a slow and expensive procedure. Bart Weetjens has a completely different approach to landmine detection. In an old labora tory in Belgium he began training giant pouched rats to detect explosives in minute amounts. He then moved to Tanzania where he now runs a worldclass training facility, working together with local communities. On TEDxRotterdam Bart Weetjens explains why some rats are heroes.
Maarten Van der Weijden
Maarten van der Weijden is an Olympic swimming champion and has won gold for the 10 kilometers open water event at the Olympics in Beijing 2008. He also survived cancer and was forced to take two years out to survive the disease. At one stage he was not expected to survive. Contrary to Lance Armstrong, the cancer surviving Tour de France biker, Van der Weijden doesn't agree it is only positive thinking and lot's of sports that has saved him. 'I even think it's dangerous because it implies that if you are not a positive thinker all the time you lose.' says Van der Weijden. On TEDxRotterdam Maarten van der Weijden shared his truely amazing and inspiring story.
Reinier De Graaf
Architects design buildings. At least that's what they were known to do. But some architects have pulled down the walls between their own domain and the world around them. And they have great ideas on marketing, on art, and also on energy on a Pan European level. OMA partner Reinier de Graaf did just that and contributed to Roadmap 2050, an initiative of the European Climate Foundation. Roadmap 2050 developed a model for sustainable energy sources that also includes Northern Africa. In his stunning performance on TEDxRotterdam Reinier de Graaf takes you on a journey towards a zero carbon Europe.
Harry Merry
Some love him, some loath him, — and in general he just leaves you stunned! You either cheer or jeer at Harry Merry. Some do not hesitate to call his music brilliant, while others wonder if these sounds should be called music at all. Harry's music can best be described as strange tunes some where between Frank Zappa and The Bonzo Dog Band. It is completely loaded with unexpected turns and unusual background vocals. You might think that it definitely sounds too high or out of tune at times, but you are mistaken. It is exactly as it should be. Harry Merry definitely left the TEDxRotterdam guests stunned.
Frances Gouda
Frances Gouda studied history at the University of Washington in Seattle WA. She returned to the Netherlands in 1999 and is now a professor of history and gender studies at the University of Amsterdam. She is the expert on gender issues in post colonial societies. And she is a woman with a clear view on current political discussions. As simplistic thinking seems to spread over Europe like an intellectual tsunami she doesn´t dissociate herself like many other members of the intellectual elite. In the discussion on whether woman should or should not be allowed to wear veils she supplies a much needed perspective. On her TEDxRotterdam performance she defines the place of women in post colonial history, and she also gives perspective and place to us. She defines the way we perceive our own culture, right here and now. What is our position and what are our values? What exactly do we mean when we want some one to adapt to a culture he or she isn't born into?
Abeltje Hoogenkamp
Abeltje Hoogenkamp is a minister of the Protestant Church Amsterdam. She is the initiator of the successful project The Layman's Sermon in which controversial Dutch celebrities - religious or not - for once climb the pulpit. Abeltje Hoogenkamp selected a hundred of the most beautiful poems about faith and inspiration for her book Symbols become cymbals. Together with leading artists she invents innovative projects at the intersection of church and culture. Through newspapers, radio and television she links biblical stories with current events in a clear and provocative way. On TEDxRotterdam Abeltje Hoogenkamp shares her view on grace, mercy and peace, in Dutch!

Jacob Van der Groot


'Alles van waarde is weer loos' means everything of value is defenseless. A verse line on the top of a former ABN AMRO building on the Blaak states it. The bank has left the building long ago, but Lucebert's verse in green neon letters still dominates the city center. How defenseless is a bank? And what is true value? Jacob van der Goot is working with these questions everyday. For him there is a time before and a time after 'the day a train ran over the bank', as he calls it. The day it became obvious that ABN AMRO and Fortis bank were at risk to fall. On TEDxRotterdam Jacob van der Groot talks about the downside of change.

Dick Tibboel


When something hurts we tend to just take an aspirin and go on with whatever we were doing. Pain is something we prefer to avoid. We consider pain as something amiss, as unnatural instead of useful and part of human life. Dick Tibboel is specialized in pain. He says: 'An embryo already can feel pain.' Pain is functional, it tells us how we feel. When in pain we don't feel good, without pain we know we are fine. On TEDxRotterdam Dick Tibboel gives an insight on one of the most intriguing emotions, pain.
Bas Haring
Bas Haring has managed to increase television ratings with amazing programs on philosophy. He is bright. He is titillating. And he is searching for answers to questions that everybody could have asked, but no one ever does. On TEDxRotterdam the young philosopher Bas Haring explains the value of becoming an island every now and then.

Frans Hiddema


The fear of becoming blind is something everybody can relate to. Just close your eyes and imagine the world will always remain dark like that. Frans Hiddema is CEO of the Eyehospital in Rotterdam. His main focus is to reduce the fear of the hospitals patients. 'Scared patients run a higher risk of something going wrong. The less afraid, the more satisfied people are.' Fear reduction to Hiddema means creating an environment in which people feel at ease. On TEDxRotterdam Frans Hiddema shares his unique view on patients, hospitals, fear and creating new business models.
Ton Van der Steen
Prof.dr.ir. Van der Steen is professor in Biomedical Engineering in Cardiology at the Erasmus University Rotterdam and the Interuniversity Cardiology Institute of the Netherlands. He is head of the Biomedical Engineering of the Thorax centre at Erasmus Medical Centre in Rotterdam. Current research interests are invulnerable plaque detection, early diagnosis of atheroclerosis, intravascular ultrasound, ultrasound contrast agents and transducer design for special applications, including transesophegeal, carotid, three-dimensional and harmonic imaging. Sounds complicated? It's not really, just watch his amazing talk on TEDxRotterdam.

Jan Bor


Jan Bor studied social sciences and philosophy in Amsterdam (UvA) and earned his PhD in Leiden (UL) with his dissertation on Henri Bergson. He conceived, initiated and edited a diversity of books in Dutch on philosophy. Jan Bor teaches at the Academia Vitae in Deventer. He practiced Zen for many years in Japan and England. On TEDxRotterdam talks about thinking with the heart, combining eastern and western philosophy.
Igor Nikolic
Igor Nikolic graduated in 2009 on his dissertation: co-evolutionary process for modelling large scale socio-technical systems evolution. He received his MSc as a chemical-- and bioprocess engineer at the Delft University of Technology. He spent several years as an environmental researcher and consultant at University of Leiden where he worked on life cycle analysis and industrial ecology. In his research he specializes in applying complex adaptive systems theory and agent based modeling. On TEDxRotterdam Igor Nikolic left the audience in awe with his stunning presentation and visualizations, mapping complex systems.
Marcus Vlaar
For many people gaming more or less means Mario on Nintendo DS. However, serious games provide more than simply entertainment. Marcus Vlaar designs games that meet complex learning and communication goals. They are tailor made to meet the demands of serious indus tries. Marcus Vlaar is one of the world's gaming wizards. Anything he touches seems to turn to gold. He is a celebrity in his field and has won awards all over the world coming from an amazing variety of sectors: from the art world to technical projectmanagement. On TEDxRotterdam Marcus Vlaar shows why serious games are serious business.
Willem Verbeke
In the kingdom of blind men the one-eyed is king, Erasmus once said. Listening to Willem Verbeke makes us realize that we are in the kingdom of blind men but thanks to him we can catch a unique glimpse of the landscape. Willem Verbeke is the European authority on sales. Verbeke has proven that eight seconds before a person is aware of it, the brain already knows how it will react and what it will choose. This sounds like vintage James Bond but it isn't secret codes that Ver beke aims to crack: it is the little secrets people prefer to hide, like a tendency to fraud or psychopathic traits. It is not in the near future, it is now already that employers can use fMRI scans to check possible candidates for just these traits that no normal questionnaire will bring to light. On TEDxRotterdam he explores a very interesting question: What if we could look into Steve Jobs brain?
Geert Chatrou
At times Geert Chatrou whistles on invitation with a classical orchestra, but he also has been seen performing a solo act on Lowlands festival right before the musical violence of the Bazzookas. Geert Chatrou whistles from classical to jazz, from Cajun to pop. Some people have the gift of creating unique moments. One of them is Geert Chatrou, the world champion whistling. His music and sound are clear and pure, he is a true virtuoso of his kind. Winning the world championships whistling means excellence: sound, clarity and oeuvre need to be perfectly balanced. Gotten curious? Watch and listen Geert Chatrou's TEDxRotterdam performance.
Arjan El Fassed
Arjan El Fassed has worked for international organizations for development cooperation. He was interim head of humanitarian campaigns of Oxfam International. Previously he worked for human rights organizations in the Middle East. He is involved in several success ful internet initiatives and has worked with citizens reporting from conflict zones. He is also the only Dutchman in the global top 500 of all twitter users and has the most twitter users in the Netherlands. On TEDxRotterdam he explains how social media saves lives in many different ways.
Noisia
Noisia was number 1 in the UK Cool Cuts Top 20 and they made a sound track for the Heineken commercial. Robbie Williams and Moby asked Noisia to make a remix of their songs. That is the definition of a big success. For years already, they are valued for their excellent productions. Characteristic for their music is a breath taking production, claustrophobic bass frequencies and a constant stream of variations. In addition to drum 'n bass breakbeat and house are often included in their productions. Noisia shows its unrestrained love for different genres. On TEDxRotterdam Noisia gives an inside in the world of electronic music.
Organizer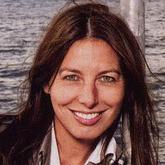 Isis Spuijbroek
Rotterdam, Netherlands
Organizer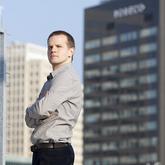 Myron Freeling
Rotterdam, Netherlands
---