UIMPWomen
x
= independently organized TED event
Santander, Spain
December 1st, 2011
Watch video from the event
Please install flash player to see this video.
View photos from the event on Flickr
About this event
Live streaming of TEDxWomen (USA)
Tedxtalk by Spanish journalist Rosa María Calaf
Event hosted by Antonella Broglia
Confirmed Speakers
Rosa María Calaf


(Available only in spanish) Ha sido la más veterana de los corresponsales de TVE, con 26 años de carrera en el exterior. Abrió la corresponsalía de Moscú, para la Unión Soviética y la de Hong Kong, para Asia Pacífico. Ha sido corresponsal en Nueva York, para Estados Unidos y Canadá; en Buenos Aires, para América del Sur; en Roma, para Italia y El Vaticano; en Viena, para los Países del Este, y en China durante el año olímpico. Ha informado para TVE desde 93 países sobre política y economía, conflictos y catástrofes, cultura y sociedad. Ha explicado los acontecimientos y conocido a los personajes que han conformado la historia de las últimas cuatro décadas. Ha visitado en total 170 países en viajes personales de aventura y conocimiento. Ha recorrido en coche 50.000 Km y 21 países africanos durante 13 meses y 13.000 km en Australia. Nacida en Barcelona, es licenciada en Derecho y Periodismo, Instituciones Europeas (Universidad libre de Bruselas), Ciencias Políticas (Cursos Extensión Universidad de California-Los Ángeles). Formó parte de la plantilla de TVE desde 1970 hasta 2009. Fue miembro del equipo fundador de la Televisión de Cataluña, TV3, como directora de programación y producción. En la actualidad es Presidenta del Centro Internacional de Prensa de Barcelona que agrupa a los corresponsales extranjeros acreditados.
Organizer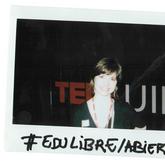 Tila Cappelletto
Madrid, Spain
Team
Salvador Ordóñez

Vice-chancellor of Menéndez Pelayo International University (UIMP)

Amaya Peña

Director of the General Foundation of Menéndez Pelayo International University (FGUIMP)

Javier Rodríguez

Coordinator of the Centre for Cooperation and Development Fernando de los Ríos (UIMP)

María Victoria Aledo Fluxá

Director of Internationalization of General Foundation of Menéndez Pelayo International University (FGUIMP)

Mª Ángeles Pérez Tejero

Assistant of the Centre for Cooperation and Development Fernando de los Ríos (UIMP)

Diego López

Director of Technology of Menéndez Pelayo International University (UIMP)

Yolanda Hernández

Administrative Coordinator of General Foundation of Menéndez Pelayo International University (FGUIMP)

Marisol Llano

Head of Press Office at Menéndez Pelayo International University (UIMP)
---