ElliottBay
x
= independently organized TED event
Theme: THREAD. The stories that weave our lives
Seattle , WA, United States

Venue and Details

​ Seattle , WA,
United States

This event is open to the public. Tickets are available.
Ticketing policies vary by event.
RSVP below to confirm availability with event organizer.
---
About this event
TEDxElliottBay is an evening of ideas with 3 raconteurs and a roomful of your most curious friends.
TEDxElliottBay presenters Ed Sheridan, Kai-Uwe Bergmann, and Dr Harmit Malik are thinkers, doers and teachers who delight and astonish their colleagues with stories and enthusiasm.
TEDxElliottBay is an intellectual adventure. We share dialogue. And we share food and drink.
The theme of TEDxElliottBay is "THREAD" ...TED expanded by H, R and A – Humanities, Research and Architecture. The thought behind "THREAD" is that this is an opportunity to weave our unique lives together with the stories we share.

Confirmed Speakers
Kai-Uwe Bergmann




Harmit Malik




Ed Sheridan



Organizer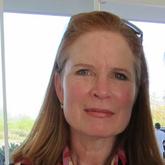 Laurel Wilson
Bainbridge Island, WA, United States