SejongU
x
= independently organized TED event
Theme: The Price
Seoul, South Korea
November 5th, 2011
Watch video from the event
Please install flash player to see this video.
View photos from the event on Flickr
About this event
We'll talk about the price
usually we know only the price but the value.

so we want to talk about the value in the price
Confirmed Speakers
Atta Kim
a Photographer, Atta Kim is one of the country's best known photographers. The ON-AIR project has been in progress since 2002
Terry Ahn
a Jewelry designer and principal of Fashion School MODA LAB. she has always thought of the real value of Jewelry.

Yoo Min Ko


a Sommelier of Mayfield Hotel, she will talk about the value in process in making a wine from a grape
JeongHo Kim
a principal of Center for free enterprise, He has trying to find the price in economics.
YongSeok Jang
a founder of Quicket. he wants to find how to share our things in internet, Cooperative consuming

SiHyung Lee


an Assistant Research Engineer for sustainable development.
Organizer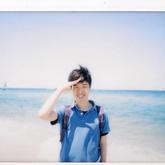 Seung Keun Kim
Seoul, South Korea
Team
Seungkeun Kim

Director

Hyunho Choi

Director

Byoungjin Lee

Manager

Aram Kim

Manager

Doomin Park

Manager

Jeongseo Kim

Designer

Rayae Kim

Organizer

Donghyun Seo

Organizer

Yaemoon Jo

Organizer

DongHyun Seo

Organzier

JinGang Lim

Organizer
---