AmsterdamWomen
x
= independently organized TED event
Theme: Heroes
Amsterdam, Netherlands
December 1st, 2011
Watch video from the event
Please install flash player to see this video.
View photos from the event on Flickr
About this event
On the 1st December 2011 the Van Gogh Museum hosts the Dutch version. The theme of TEDxWomen worldwide is: Reshaping the Future. For 2011 'heroes' is the main theme. We can't pay enough attention to the knowledge, awareness and enthusiasm that possibly form the inspiration for other budding ideas. This programme focuses on how women think and work, communicate and collaborate, learn and lead. We explore what this means and why it is of importance to us all. TEDxAmsterdamWomen reveals who the women are that bring on these leading changes, and gives them a platform for their 'Ideas worth spreading'.
Confirmed Speakers
Anneke Van Giersbergen
Singer/songwriter
Amy Lehman
Dr. Amy G. Lehman is the founder of the Lake Tanganyika Floating Health Clinic. The Lake Tanganyika FHC is an international organization whose mission is to address the problem of health care access and education for isolated communities in the Lake Tanganyika basin/Great Lakes region in Central Africa.
Jacqueline Rutten
Head Corporate Development at Van Gogh Museum
Marieke De Lange
Founder of the Ubuntu Theatre organisation. Ubuntu strives for a world in which any child feels welcome and can develop into a strong individual.
Jessica Stern
Jessica Stern is an American policy consultant on terrorism. Stern is a lecturer at Harvard University and a faculty affiliate of the Belfer Center for Science and International Affairs. She serves on the Hoover Institution Task Force on National Security and Law.
Mette te Velde
Founder of Strawberry Earth, a blog for creative people who care about the planet.
Shannon Fitzgerald
VP MTV series development.
Gonnie Been
Manager communications at Microsoft Netherlands.
Christa Moesker
Illustrator, film maker.
Margriet Westerhof
Artist and film maker
Caroline Philips
Digital entrepeneur, musician.
Kelly Cutrone
Fashion publicist and the founder of the public relations, branding and marketing firm People's Revolution.
Anne van der Zwaag
Anne graduated in Modern and Contemporary Art at Utrecht University. During her study she started to work in the field of art and design. In the years that followed Anne organized exhibitions, symposia and educational programs in several Dutch museums, and gave lectures at universities and academies within and outside the Netherlands. Next to that she edited and wrote several publications and articles on art, design, fashion, architecture and cultural heritage.
Andy Torres
Fashion blogger
Conny Janssen
Choreographer
Sonia Faleiro
Award-winning reporter and writer. She is the author of a book of fiction, The Girl (Viking, 2006) and a contributor to numerous anthologies including AIDS Sutra: Untold Stories from India (Random House, 2008). Beautiful Thing (Hamish Hamilton India, 2010) is her first work of non-fiction and is based on five years of research in the secretive world of Bombay's dance bars.
Corina Vermeulen
Police officer.
Marieke Eyskoot
Ethical fashion expert.
Bregtje van der Haak
Bregtje van der Haak is a political scientist, journalist and documentary maker.
Saskia Laroo
Trumpet player
Hester Bijl
Hester Bijl, Head of the Department of Aerodynamics, Wind Energy and Flight Performance and Propulsion, and Full Professor of Computational Fluid Dynamics in the Faculty of Aerospace Engineering.
Karin Amatmoekrim
Writer.
Mei Lin Ang
Owner Frozz. Frozen yoghurt company.

Carina Hilders


Gynaecologist at Reinier de Graaf Hospital Delft The Netherlands President Medical Board Board member NNF Board member Medigyn.
Marli Huijer
Professor in philosophy.
Lauren Zander
Director Handel Group
Shirma Rouse
Singer Songwriter
Organizer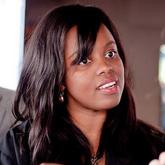 Marian Spier
The Hague, Netherlands
Team
Marjan Straathof

Head of productions

Vera de Kort

Head of PR

Nancy Poleon

Head of sponsoring

Yaela Betsalel

social media

Saskia Kok

Speakers liaison

Leon van Weezenbeek

Technical Production

Marloes Grimbergen

Blogger

Willa Stoutenbeek

PR

Nienke Dettmeijer

Social Media

Carlijn te Winkel-Vader

Blogger

Loes van Dokkum

Blogger

Marjolijn NIestadt

Blogger

Justina van Bakel

productions

Carolien Vader

Head of communications
---