Bakı
x
= independently organized TED event
Theme: Independence
Bakı, Azerbaijan
October 15th, 2011
Watch video from the event
Please install flash player to see this video.
About this event
TEDxBakı is the event of small community of TEDsters in Azerbaijan. This 4th conference is dedicated to the 20th anniversary of independence.
Confirmed Speakers
Zeyno Baran
Turkish American scholar on issues ranging from US-Turkey relations to Islamist ideology to energy security in Europe and Asia. She is the Director of the Center for Eurasian Policy and a Senior Fellow at the Hudson Institute, a think tank located in Washington D.C.. From January 2003 until joining the Hudson Institute in April 2006, she worked as the Director of International Security and Energy Programs for the The Nixon Center. Baran also worked as the Director of the Caucasus Project at the Center for Strategic and International Studies from 1999 until December 2002.
Organizer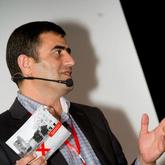 Idris Heyderli
Bakı, Azerbaijan
Organizer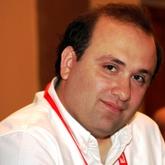 Mammad Karim
Baku, Azerbaijan
Team
Azər Əliyev

Team Member
---