Macatawa
x
= independently organized TED event
Theme: Do More Good
Holland , MI, United States
March 8th, 2012
Watch video from the event
Please install flash player to see this video.
View photos from the event on Flickr
About this event
We believe in our ability to design and influence toward a preferred future, a future that moves beyond personal interest and prescribed limitations. Our vision is to create a fabric of inspired community woven with the strands of giving without expectation, of abundance without prejudice, of personal fulfillment without pride. It starts with inspiration motivated by the spirit possibility.
Organizer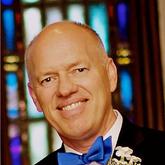 David Knibbe
Holland, MI, United States
Team
Jay Frankhouse

Co-Organizer and Chief Design Officer

David Knibbe

License holder and Chief Liability Officer
---