Manitoba
x
= independently organized TED event
Theme: TEDxManitoba 2012 – (what) if x
Winnipeg, MB, Canada
February 9th, 2012
Watch video from the event
Please install flash player to see this video.
View photos from the event on Flickr
About this event
Unposed questions, unknown possibilities, untapped potential – (what) if x. What becomes possible when we recalculate our relationships in the world? What new opportunities do we create? What profound, exciting and important ideas can we generate that are worth spreading to make our planet, our communities and ourselves better?

Imagine what can happen when we push ourselves to think about our world in new ways. How many ideas have started with the simple question "what if?" This year, we want to push just past that question to that place where we catch a glimpse of the answers.
Organizer
Norman Lee
Winnipeg, Canada
Organizer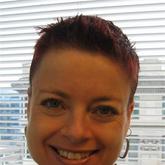 Lisa MacKenzie
Winnipeg, Canada
Team
David Pensato

Marketing and Communication

Michelle O'Keefe

Guest Selection

Nicole Jensen

Venue

Michael Anderson

Technical

Rachelle Thibodeau

Sponsorship/Partners

Kerry Stevenson

Speakers

Lisa MacKenzie

Chair

Norm Lee

Past Chair
---