SanMigueldeAllende
x
= independently organized TED event
San Miguel de Allende, Mexico
August 6th, 2011
About this event
Confirmed Speakers
Spencer Tunick
Artist Spencer Tunick has been documenting the live nude figure in public, with photography and video, since 1992. Since 1994 he has organized over 75 temporary site-specific installations in the United States and abroad. Tunick's installations encompass dozens, hundreds or thousands of volunteers; and his photographs are records of these events. The individuals en masse, without their clothing, grouped together metamorphose into a new shape. The bodies extend into and upon the landscape, like a substance. These grouped masses which do not underscore sexuality become abstractions that challenge or reconfigure one's views of nudity and privacy. The work also refers to the complex issue of presenting art in permanent or temporary public spaces.
MIchael Nyman
As one of Britain's most innovative and celebrated composers, Michael Nyman's work encompasses operas and string quartets, film soundtracks and orchestral concertos. He is also a performer, conductor, bandleader, pianist, author, musicologist and now a photographer and film-maker. Nyman first made his mark on the musical world in the late 1960s, when he invented the term 'minimalism'. His most notable scores number a dozen Peter Greenaway films, including such classics as The Draughtsman's Contract and The Cook, the Thief, His Wife & Her Lover; Neil Jordan's The End Of The Affair; the Hollywood blockbuster Gattaca – and, of course, his unforgettable music for Jane Campion's 1993 film, The Piano, the soundtrack album of which has sold more than three million copies. He also co-wrote the score for the 1999 film Ravenous with his friend and sometime protégé, Damon Albarn. Most recently his music was used in the 2009 BAFTA award winning and Oscar nominated film, Man on Wire. His operas include The Man Who Mistook His Wife For a Hat (1986) and Facing Goya (2000) and he has provided ballet music for a number of the world's most distinguished choreographers.

N'Dea Davenport


N'Dea Davenport is one of the most enigmatic personalities, straddling worlds between art and popular culture. Her masterful career has spanned over a wide range of projects with world renown music producers and artists such as Mark Ronson, Madonna, Malcom Mclaren, Dead Prez, and many more. Davenport's trendsetting productions mark her skill to develop music that establishes waves of culture, creative direction and identity. Best known as the lead vocalist with the British funk band,  The Brand New Heavies, her critically acclaimed, solo debut showcased her talents in production, composing, and as a drummer.  N'Dea is curently recording her newest and most innovative project to date. Concieved in Japan, Celectrixx is multi media and live performance based, with co collaborator/music partner/ producer Katsuya, involving visual collaborations with renown and emerging new media artists. An electronic/acoustic duo, whose distinctive sound is created and inspired from a next musical progression.
Organizer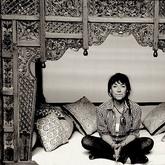 Klaudia Oliver
San Miguel De Allende, Mexico
Organizer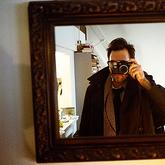 Michael Ventura
New York, NY, United States
Team
Brigham Golden

Speaker/Curator

Angela Lewis Serrano

Executive Coordinator
---