NewEngland
x
= independently organized TED event
Theme: Lifelong Learning
Boston, MA, United States
November 1st, 2011
Watch video from the event
Please install flash player to see this video.
View photos from the event on Flickr
About this event
We will establish a forum to provide exposure for the individuals, groups and ideas in New England making a positive difference in the region, and around the world. Broadcast news has become very efficient at amplifying the stories of heartbreak and disappointment. Our event is intended to highlight the positive breakthroughs and initiatives the will bring hope to present and future generations.
Organizer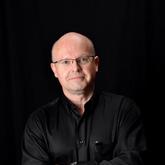 Stephen Baker
Boston, MA, United States
Organizer
Vinay Mehra
Boston, MA, United States
---