Buffalo
x
= independently organized TED event
Theme: No Permission Necessary
Buffalo, NY, United States
October 11th, 2011
Watch video from the event
Please install flash player to see this video.
View photos from the event on Flickr
About this event
The theme of TEDxBuffalo 2011 is "No Permission Necessary." Our speakers have changed, disrupted, improved, and sparked new ideas in the fields they work in. Some have built entirely new things, organizations, and movements from the sweat of their brow and the power of their ideas. Most of our speakers just want anyone hearing their message to realize that some great things don't require a grant, a contract, a factory, or a committee--just a change of thinking.
Organizer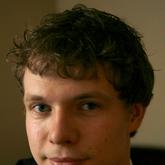 Kevin Purdy
Buffalo, NY, United States
Team
Leah MacVie

Chair, Attendees & Arrangements

Carl Skompinski

Chair, Program

Tricia Marcolini

Chair, Marketing & Communication

Levi Neuland

Chair, Sponsorship

Pete Herr

Chair, Production

Paddy Foran

Chair, Remote Locations
---