Broadway
x
= independently organized TED event
Theme: What's the Best Broadway Could be in 2032?
New York, NY, United States
January 23rd, 2012
About this event
In a single day, TEDxBroadway will bring together some of the smartest, most interesting people from a wide range of fields to create and share a vision of what Broadway could be in 20 years. It'll be an afternoon of stimulating discussions and presentations by a speaker line-up that includes: Jujamcyn Theatres' President Jordan Roth, Broadway producer Ken Davenport (Oleanna, Speed-the-Plow, Blithe Spirit), Jets Executive VP of Business Operations Matt Higgins, author/expert on commerce and culture Patricia Martin, Producer Randy Weiner (Sleep No More, Purgatorio, Beacher's Madhouse), Tony-winning choreographer of FELA! Bill T. Jones, Citibank's SVP of Social Media Frank Eliason, bestselling author/life sciences expert Juan Enriquez and a special videotaped presentation from stage/screen actor Neil Patrick Harris (Doogie Howser, M.D., How I Met Your Mother). Together with attendees from production, marketing, hospitality and all areas of the Broadway community, we'll attempt to answer the question "What's the best that Broadway can be 20 years from now?" TEDxBroadway is organized by Damian Bazadona, founder of Situation Interactive, Broadway producer Ken Davenport, and Jim McCarthy of Goldstar.
Organizer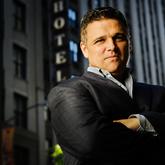 James McCarthy
Pasadena, CA, United States
Organizer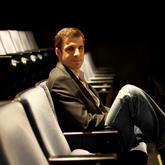 Ken Davenport
New York, NY, United States
---