ENIT
x
= independently organized TED event
Theme: Engineering the future
Manar, Tunisia
March 18th, 2012
Watch video from the event
Please install flash player to see this video.
View photos from the event on Flickr
About this event
How will the future look like ? How can we change the future and make it better ? How can we eradicate poverty ? Protect the environment ? Establish a balanced economical system ? Improve industrialization ? Cure diseases that have been incurable so far ? Improve education and health system... ? All these are questions that our speakers will try to answer through their 18 minutes speeches. Each speaker will share his own view on how to make a better future with the help of various specializations, especially engineering.
Confirmed Speakers
Kevin Sara




Mohamed Malouche




Neziha Gouider Khouja




Mounir Beltaifa




Moncef Cheikhrouhou




Naoufel Razouane



Organizer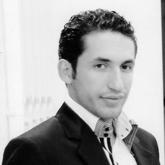 Ilyes Ferchiou
Tunis, Tunisia
Team
Mohamed Nabil Abid

Organization

Yesmine Ezzine

Organization

Haythem Neji

Organization

Tarak Bradaï

Organization

Meher Ben Houria

Organization

Hamza Arif

Organization

Abderrahmen Dhouibi

Organization

Mohamed Ali Ben Lassoued

Organization

Yasmine Belaid

Organization

Ramy Aydi

Organization

Fatma Driss

Organization

Mohamed Alâa Ben Ali

Organization

Emna Ben Smida

Organization

Zied Ghommem

Organization
---