Toronto
x
= independently organized TED event
Theme: Redefinition
Toronto, ON, Canada
September 23rd, 2011
Watch video from the event
Please install flash player to see this video.
View photos from the event on Flickr
About this event
Our 2011 conference theme is Redefinition: Definitions impose a frame on the world, shaping communities, social and political structures, our relationships, and ourselves. We rely on them, yet we struggle to break free of their limits. Forces all around us are shifting our definitions, and changing our realities — sometimes violently. A changing definition can be the most powerful force on Earth. A re-definition can change the world.
Organizer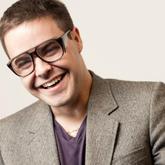 Dan Jacob
Toronto, Ontario, Canada
---