Moncloa
x
= independently organized TED event
Theme: Ideas, Networks and People
Madrid, Spain
May 24th, 2011
Watch video from the event
Please install flash player to see this video.
View photos from the event on Flickr
About this event
TEDxMoncloa is focused on spreading worth ideas about management, technology, new learning models, leadership and innovation.

We want to share and spread ideas with people who lead successful settled business models and people who know emerging relationships between companies, people and society and how they're changing the world.
Organizer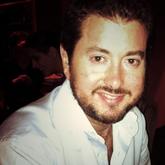 Alberto Blanco
Madrid, Spain
Team
José de la Peña

Curious and enthusiast of science and technology and impact in society. Director of Debate and Knowlege in Fundación Telefónica

Eugenio de Andrés

Enthusiast about worth ideas and new projects in Marketing and Human Resources Dreamer in action creating better microworlds. Director inTatum

Carmen Bustos

Strategic Thinker, enthusiast about co-creation, innovation, design of services and social impact. Founder in Soulsight

Dolors Reig

Researcher and consultant about social media, communities, innovation and trends. One of the most recognized bloggers in Spanish language, El Caparazón. Social Psychologist
---