AmoskeagMillyard
x
= independently organized TED event
Theme: The Unexpected
Manchester, NH, United States
October 15th, 2011
Watch video from the event
Please install flash player to see this video.
View photos from the event on Flickr
About this event
Embracing the unexpected-choosing to remain intrepid in the face of uncertainty, thinking creatively and acting collaboratively-can lead to extraordinary results. TEDxAmoskeagMillyard is a catalyst for citizen creatives, students, entrepreneurs, artists, change agents and innovators to share ideas, connect, collaborate and create positive impact. We invite you to be inspired, share your passion, engage in meaningful dialog and become an architect for the future of our community!
Additional Links
TEDTalks shown
Organizer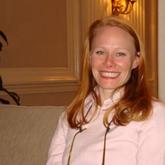 Kathleen Schmidt
Manchester, NH, United States
Team
J. Yesi Orihuela

Design Lead

Ann Kelley

Lead, Inside Out Group Action

Lisa Butler

Organizer

Ginger Lever

Organizer

Jamie Coughlin

Organizer

Chris Wellington

Organizer

Yusi Wang Turell

Organizer

Joe Tombarello

Production

Andrew Dolph

Production

Scott Ripley

Production

Tim Chadwick

Production

Danielle MacDonald

Production

James Beer

Mechanical Director, Gigunda Group; Stage Design/Signage

Matthew Lommano

Photographer, Matthew Lommano Photography

Sid Ceaser

Photographer, Sid Ceaser Photography
---