SFU
x
= independently organized TED event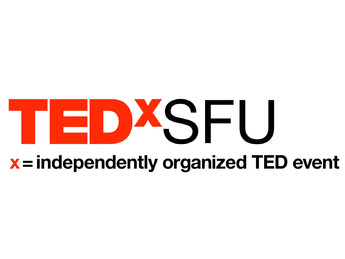 Theme: Community
Surrey, BC, Canada
November 26th, 2011
Watch video from the event
Please install flash player to see this video.
View photos from the event on Flickr
About this event
Confirmed Speakers
John Furlong
John Furlong's keynote speeches can move you to tears, while inspiring you to reach higher, challenge traditional thinking and dig deeper to achieve your own goals. John Furlong has been described as a Sports Hero, Nation Builder and the Ultimate Crisis Manager. Known for his masterful storytelling and innovative leadership style, he continues to inspire, regaling audiences with the many remarkable and fascinating untold stories behind the Games. He is one of the longest serving leaders in Olympic history. He was there at the beginning of the bid phase and went on to become CEO of VANOC, leading the organisation through many trials and tribulations, all the way through to the closing ceremonies. He was relentless in his pursuit to deliver a Games that would touch the hearts and minds of every Canadian.

Jim Chu


Jim Chu, a 32-year veteran with the Vancouver Police Department, was appointed Chief Constable in August 2007. He joined the VPD in 1979. His early assignments included patrol constable, School Liaison officer, and Planning and Research. He was promoted to corporal in 1989 and then detective in 1990. He held investigative assignments in the General Investigation and Robbery Squads, then returned to patrol as a sergeant in 1991. In 1996, he was assigned to head the Recruiting Unit. Jim holds a bachelor of business administration degree from Simon Fraser University and a master of business administration degree from the University of British Columbia. He is a graduate of the FBI National Executive Institute.

Ryan Holmes


Ryan Holmes' entrepreneurial endeavors include successes in a variety of industries from founding a pizza restaurant chain to building the top online paintball equipment supplier in Canada before founding Invoke, the agency that created the popular social media dashboard tool. His interest in tech emerged early after winning an Apple II in an elementary school programming contest. Ryan founded digital agency Invoke Media in 2000 to provide holistic marketing, development and design services. Invoke also developed products including early CMS and e-commerce web apps, the Memelabs contesting platform, and then social media dashboard HootSuite. Rapid growth led to spin-out and funding of HootSuite in December 2009.

Julio Montaner


Dr. Julio Montaner is the Director of the British Columbia Centre for Excellence in HIV/AIDS, the Chair in AIDS Research and Head of Division of AIDS in the Faculty of Medicine at UBC, and the Past-President of the International AIDS Society (IAS). His clinical research interests include HIV/AIDS, antiretroviral therapy, respiratory complications of HIV infection, salvage therapy in HIV/AIDS, multiple drug rescue therapy in HIV/AIDS, initiation of treatment in HIV/AIDS, treatment interruptions in HIV/AIDS, Therapeutic Drug Monitoring (TDM) in HIV/AIDS, pharmacology and drug interactions in HIV/AIDS, and the expansion of Highly Active Antiretroviral Therapy (HAART) to prevent transmission of HIV/AIDS.

Ta'Kaiya Blaney


Ta'Kaiya, 10, lives in North Vancouver and is from the Sliammon First Nation. She has spoken at events, festivals and schools around BC in 2011. She spoke and sang at the Comox Earth Day festival, at the Canada Day celebration in Powell River, the Bella Bella school and Gathering Voices Environmental Film Festival in Bella Bella. She spoke and sang at the Marine Protected Areas Congress in Victoria, the Father's Day Pow Wow, and recently at the Rhizome Cafe in Vancouver for Solidarity Night with the Dene Suline. She was chosen as one of 20 "We Canada" Champions, an organization putting pressure on Canada to show leadership at the UN Earth Summit 2012 in Rio De Janiera.

Colleen Hardwick


Colleen Hardwick was headed for a career in urban planning when a twist of fate launched her into a 20 year in the film industry. When a movie was shot in the family home, Colleen changed course to planning movies instead. In 2005, she switched gears, with the support of the Canada New Media Fund, developing MovieSet.com, which won the Vortex Award for new media innovation from the Marshall McLuhan festival of the future. Circling back to her roots in 2010, Colleen began to innovate in online public participation and decision-making. The result is PlaceSpeak, the first location-based community consultation platform.

Sam Thiara


Through his tireless work, Sam continues to be committed to the betterment of communities. In 2006, he received the Governor General's Caring Canadian Award for leadership and community involvement. His passion is to inspire and motivate others in their personal and professional development through his many adventures and reflections on life's journeys. Currently, Sam works for the Faculty of Business at Simon Fraser University as the Manager, Student Engagement and Recruitment.

Richard Loat


Richard Loat saw what was truly capable when you're able to do what you love and love what you do. Harnessing his passion for hockey and combining that with his natural passions for new media, as a born communicator he has created Five Hole for Food to bring Canadians together through something that is loved from coast to coast. As a 22 year old Communications Student he was recently named one of BC's 24 under 24 and is the brainchild behind the 18 month old, start-up not-for-profit, which is taking the country by storm.

Duane Elverum


Duane Elverum has been teaching university students for 16 years. He is currently an assistant professor, designer and sustainability educator at Emily Carr University of Art and Design where his teaching and research explores how universities can directly connect students to public issues with studio-based, collaborative and dialogic learning models oriented toward civic engagement. CityStudio Vancouver was co-founded by Duane Elverum and Janet Moore as a way to accelerate sustainability in Vancouver. The 10-year project unites students and instructors from Vancouver's 6 public universities and colleges with City Hall on a long-term collaboration to design and implement real-world sustainability projects that help Vancouver reach its Greenest City 2020 targets

Ajay Puri


Ajay Puri is an advocate for evidence-based decision-making and community empowerment. For the past ten years, he has been volunteering, working and providing important scientific research to improve the lives of many marginalized populations including at-risk youth, visible minorities, sex workers, and people suffering from mental health and addictions. Ajay was acknowledged for his commitment and passion for research and engaging diverse communities as one of Canada's top five volunteers in CBC's Champions of Change contest in 2010 and as the Dean of Science Ambassador in 2001. Academically he holds the Western Regional Training Centre and the Leading Edge Endowment Fund doctoral awards.

Quyn Le


Blinded at the age of two, Quyn and her family were among thousands of Vietnamese boat people to embark on a very dangerous journey on the sea to seek refuge and freedom in a foreign land. After four years of living in destitution and despair of a refugee camp, Quyn arrived in Canada at the age of fourteen with no education and a few English words. Quyn has since overcome many physical, cultural, social and emotional barriers to earn a Masters degree in counselling psychology. Her life-long dream is to help people overcome emotional struggles and make transformational changes in their lives.

Shawn Smith


Passionate about building scalable, intelligently designed enterprises with global impact, Shawn teaches social entrepreneurship and supports social innovation program design at Simon Fraser University. He is the co-founder of several successful organizations, including Education Generation, Global Agents, the Equilibrium Partnership and Radiant Carbon Offsets. His ventures and consulting touch on Europe, Africa, South America, North America and Asia. Shawn is a graduate of Simon Fraser University and holds an MBA from Oxford where he attended as a Skoll Scholar in Social Entrepreneurship. He sees no greater lever for global and local change than inspired, empowered young people.

Nick Black


Nick Black, Vice-President at Concerto Marketing Group, is a market researcher, brand strategist and morphologist. He specializes in understanding and harnessing everyday human motivation. Over the last eight years he's worked across Australia, Europe and North America, researching topics like food, finance, technology, trust, shopping and branding. His work has helped clients including AXA, Dell, Intel, LG and 20th Century Fox, understand their customers and build their brands with certainty. Nick holds a Bachelor of Business and a Master of Arts. He's taught at Monash University and has been a guest lecturer at Melbourne University and Simon Fraser University. His work has been highlighted at international events including those organized by the MRIA, QRCA, AMA, HRMA and AIPMM.

Trisha Baptie


Trisha Baptie believes that one sexually exploited woman is one too many, and this exploitation ultimately has dire consequences for entire communities. Her passion is to create space for dialogue so the voices of marginalized women can be heard and their lived truth can be part of creating solutions. She strongly believes each person must identify their own power and privilege and use it to change the world for those who do not have the same resources or opportunities. She founded Honour Consulting & EVE (formerly Exploited Voices now Educating) to give women with experience in the sex industry a voice regarding legal and social policy reforms, and to engage in public education on the issues of gender inequality and the systemic forces leading to the commercial sexual exploitation of women.

Martin Laba


Martin Laba is a professor in the School of Communication at Simon Fraser University in Vancouver, British Columbia, Canada. He is the author of many academic and popular publications, and is a well-known commentator on issues in media and culture in the Canadian national media. Over the past two years, he has worked on international communication projects, specifically with NGOs and community-based groups in Pakistan on communication strategies and interventions for social change. To this day, he remains grateful to his colleague-hosts for their considered guidance in all matters related to cricket during his brief time at Macquarie University in Sydney.
Organizer
Michael Cheng
New Westminster, Canada
Team
Michael Cheng

TEDx Licensee, Executive Organizer

Jason Wong

Project Manager, Executive Organizer

Aaron Cruikshank

Content Manager

Brenda Truong

Communications

Aaron Brady

Social Media

Sabaina Saif

Logistics

Josephine Gunawan

Logistics
---