Beirut
x
= independently organized TED event
Theme: From Limitation to Inspiration
Beirut, Lebanon
September 24th, 2011
Watch video from the event
Please install flash player to see this video.
View photos from the event on Flickr
About this event
TEDxBeirut is a full-day conference featuring 21 speakers and performers; curated from thought leaders in the Middle East and abroad, as well as grassroots speakers sharing their inspiring stories.
The presenters lineup will take you on a journey of inspiration; the event will bring visionaries, innovators, problem solvers, doers, funders, connectors and their community into one space.
The result would help spark collaborations, ignite conversations and instill positive change within us all. This is our dream for TEDxBeirut -and we want you to be part of it.


Previous TEDxBeirut events

Understanding the challenge of adapting a foreign concept to local culture, and in an effort to build momentum towards the full-day TEDxBeirut conference, TEDxBeirut hosted 3 two-hour salons to both spread the "TED spirit" and engage with a growing Lebanese TED community.
The 1st Salon gathered 160 attendees and the number more than doubled in time for the 3rd salon with 390 guests.
TED videos were screened at the TEDxBeirutSalons and interactive discussion were held with the attending audiences.


TEDxBeirut theme: "From Limitation to Inspiration"

The content of TEDxBeirut is what makes or breaks the event. Choosing a general theme, then trying to mold the talks into that theme was not an option.
TEDxBeirut opted for curating speakers with top content, then uncovering the overall theme, one that is proper to Lebanon and the Middle East in particular.
With that in mind, the TEDxBeirut speakers and community shined the spotlight on this year's most potent theme and trend, both locally and regionally...
Confirmed Speakers
Ali Jaber


Dean of the Mohamad Bin Rashed School for Communication at the American University in Dubai and General Director of the MBC TV Group. Ph.D. The Predicament of Pan Arab Television, King's College, University of Cambridge, UK, in progress M.S. Communications, Syracuse University, USA B.A. Business Administration, American University in Beirut, Lebanon Born in Lebanon in 1961, Mr. Jaber completed his Bachelors in Business Administration at the American University of Beirut in 1984 before going on to earn his Master's degree in Communications at Syracuse University in the US in 1986. Upon returning to Beirut, Ali joined the Fine Arts faculty of Beirut University College. There he helped set up their Broadcasting Department and for eight years taught a range of courses in television production. Concurrently, Ali worked as a Journalist covering the war in Lebanon and Iraq between the years 1987 to 1999; he was the correspondent of New York Time and The Times of London between 1989 and 1994, and Chief Correspondent for Lebanon and Syria for the German Press Agency (GPA) from 1987 to 1999. In 1992 he was approached by then Prime Minister Rafic Hariri and was asked to set up, from the ground up, a privately owned pan-Arab television station. Ali founded and managed what later became Future TV till 2003. While with Future, he also started and managed a youth-oriented sister channel, Zen TV, which he ran for five years. In 2004, he was approached by His Highness Sheikh Mohammed bin Rashid Al Maktoum, the Ruler of Dubai, and brought in as a consultant to head Dubai Media Incorporated's (DMI), effort to revamp and re-launch its four national pan-Arab satellite channels. In 2006, after 2 years in which Ali successfully managed to restructure the channels' on-air branding and their content as well as re-organize the company's out of date management structure, Ali was appointed DMI's Managing Editor. Working closely with now UAE Vice President and Prime Minister and Ruler of Dubai His Highness Sheikh Mohammed bin Rashid Al Maktoum, DMI's Board Members and the Chairman of Dubai's governmental organizations, his responsibilities are wide-ranging and have grown to include the development of the media sector in the UAE. In July 2011, Ali Jaber was appointed as General Director of MBC Group TV, a position he is still currently holding. Ali Jaber serves on the Board of Directors' of a non-governmental organization: Young Arab Leaders (YAL).
Andrew Bossone
Andrew Bossone is a journalist, student and documentarian. He has contributed to several international media outlets including National Geographic News, Reuters, the Economist Intelligence Unit, AOL News, Fodor's and McClatchy Newspapers. He taught media ethics at the American University in Cairo for two years and as a project manager for Avaaz during the Arab Spring he aided activists and journalists in secure communications. Andrew has a master's degree from the Medill School of Journalism at Northwestern University, a bachelor's degree from the School of Communications and Theater at Temple University and is currently pursuing a master's degree in Middle East Studies at the American University of Beirut. Andrew is passionate about social justice, personal transformation and the idealistic pursuit of making the Earth a better place.
Arne Dietrich
Arne Dietrich gave early promise of being nothing special whatsoever. Being annoyingly hyperactive and exceptionally stubborn as a child, some people predicted a career as a clown while others foresaw an early death. To everyone's intense disbelief, he finished school and college only to go off globetrotting for several years, a lifestyle interrupted from time to time by the occasional date and a few phone calls to his mother. During this time, he also embarked on extended do-it-yourself introspective voyages into the hinterland of the mind that made him realize how treacherous soul searching is without detailed knowledge of the 3-pound pile of electrified biochemistry inside his cranium. Diagnosed with incurable curiosity, Arne then did hard time in an (educational) institution, where he, over a hectic period of a few years, learned the nuts and bolts of neuroscience, including the 'how to' of publishing entirely useless stuff about the brain. He is now a tour guide into the bizarre world of brain cells and human behavior at, of all places, the American University of Beirut in Lebanon. He is still surfing the stream of consciousness every chance he gets. Arne prefers to work on, and spend his time in, various altered states of consciousness. His favorite one is daydreaming but he also enjoys the exercise-induced state of transient hypofrontality that comes from swimming, biking, running or hiking for miles on end.
Bassam Jalgha
Bassam was born and raised in Beirut. He got his BE in Mechanical Engineering from the American University of Beirut and continued his Masters in the same field with a concentration in Mechatronics. His graduate research topic was in robotics, specifically in fall avoidance of embedded humanoid robots. Currently Bassam is working as an instructor at AUB teaching Mechatronics and Control systems labs. Other than engineering, Bassam also has a personal devotion to music. He studied Oud instrumental music at the Lebanese National Conservatoire and spent most of his life learning and developing his musical skills as a performer. His latest work is the music for the award winning short documentary "The Sky Was Angry" for director Sharif Abd El Nour. In 2009, Bassam won first prize in "Stars of Science" season 1 a Pan-Arab innovation contest. His project, "Dozan" is an automated tuning device for string musical instruments. During the three-month competition, he was able to build the device and pass all the stages from engineering to product design to business and finally marketing. Since then he has been devoted to developing the product, discovering the difficulties ahead, and overcoming them. In 2011 Bassam co-founded DepotBeirut a company specializing in electronic prototyping and consumer product development.
Daniel Habib & Tony Oudaimy
Daniel Habib Studying "Radio, TV and Cinema" at Notre Dame University de Louaize (NDU), Daniel Habib is a freelance writer and an inspiring Filmmaker. Thanks to a few short movies in which he participated as an actor, writer or director as well as having played in a national NDU produced theater play, "Dany" finds his artistic way through personal stories and outspoken emotions. He has participated in the Lebanese event of the international amateur short movie making '48-Hour project' as a writer in the team Sevra. Their movie "Olive Warriors" won several awards which of "Runner-up", "Audience Award", "Best direction". On a more script related level, the film also got "Best use of line". Since this opportunity, Daniel got enrolled as a writer of "Beirut I Love You" season 2, a web/TV series produced and aired by LBC. Daniel was also from the very first igniters of the youth powered independent paper "Hibr", as a writer. Comic books buff, storyteller, gamer, cinematography addict, music appreciator and Kali level 1 practitioner, all these could describe Daniel Habib. Tony Oudaimy Influenced by his family, Tony Oudaimy started playing piano and keyboards at the age of six years old and the drums at fourteen. At sixteen, he began composing music, studying orchestration, and playing with different rock bands, mainly as a keyboardist, as well as a drummer. Later on, he started composing music for TV commercials, documentaries and short movies. Tony developed a passion for classical music and joined the Lebanese National Higher Conservatory of Music to begin his double bass and music theory education. He now began a music production company, Woodcraft Productions, to coordinate his musical endeavors.
Farid Younes
Dr. Farid Younes earned his Ph.D. in Environmental Design at University of Montreal, Canada, in 1997. He held the Chairmanship position of the Architecture Department at NDU from 1999 to 2005. Currently, he is an Associate Professor teaching History, Theory, Architectural Design, and researching Philosophy, Sacred Architecture, Methodologies, Cultural Issues in Design. He served as a member of the Editorial Board in Palma Journal, and a Member of the Technical Committee in the "City Street International Conference" in 2009, as well as a member of many national juries. Dr. Younes lectured in many universities and conferences and published a wide range of articles and papers. He is currently writing a book entitled: The Fallacy of Architectural Discourse: an Idealistic Nihilism, in an attempt to expose the major schools of thought in architecture in relation to their inspiring philosophical ones.

Gilbert Doumit


Gilbert is an entrepreneur, management consultant, reformist, and a civil society activist with a vision to influence the Arab World towards more innovative, inclusive and participatory governance systems and communities. Gilbert is a founder and Managing Partner of BRD/I Group; an Arab social business assisting government institutions, political parties, civil society and international organizations in policy innovation, management reform and leadership development. Gilbert has left his mark on a number of reform issues including education, elections, youth policies, women empowerment, decentralization, and illicit wealth reform in the last decade… He is also a founding member of Injaz – Lebanon, Nahwa el Muwatiniya, Khalass! Anti-civil war campaign, and the Lebanese Network for Access to information. In the same spirit of his vision, Gilbert is the founder or a founding member of many associations, NGOs, or groups: Beyond Consulting and Training, Injaz Lebanon, Nahwa Al-Muwatiniya. In 2009, Gilbert was the General Coordinator of the Lebanese Parliamentary Elections Monitoring Operation. A Founding Partner and a Management Consultant at Beyond Consulting and Training, Gilbert facilitates the organizational and cultural development of local and multinational companies throughout Lebanon and the Middle East. Beyond is a sister company of Effiqual/Designed Learning Canada. (www.beyondct.com). Gilbert holds a BS. in Business Administration, a BA. in Social Community Organization and an MBA from ESA. He is a 2008 Yale World Fellow and a member of the Yale Arab Alumni. He has been a presenter at a number of conferences with the Yale University, World Bank, ESCWA, UNESCO, Aspen Institute, BRISMES, European University Institute and universities around the world. Gilbert has also designed Lebanon's first university course on "Active Citizenship" and "Social Entrepreneurship."
Hala Fadel
Hala is chair of the MIT Enterprise Forum of the Pan-Arab region and has laid the efforts to organize the MIT Arab Business Plan competition, which is now in its fifth year with over 3,000 participants every year from 17 Arab countries. She is also a European Equity Fund Manager at Comgest. The Group has $13bn under management, all run for institutions in Europe and the middle east. Comgest is characterized by a tried and tested management style, focused exclusively on the investment in a limited number of quality growth listed companies. Hala also runs the islamic funds practice within Comgest. Prior to joining Comgest, she was an analyst and associate in mergers and acquisitions at Merrill Lynch in London. Hala has a Bachelor degree from HEC and holds an MBA from the MIT Sloan School of Management. At MIT, she participated in and was among the winners of the MIT $100K Business Plan Competition, following which she started a telecom software company, Booleo, in the Cambridge area, which she eventually sold. She is married and has 3 kids.
Halim Madi
Passionate about technology, theatre and rhetoric, Finance minister at the G8 Youth 2008, Speaker at TEDx Paris-Universities and TEDx Oujda, Halim is the co-author, with Dr. Thomas Porcher, of the book ''Reprise ou Re-crise?'' that made the case for a double-dip back in 2008. Halim was a Junior economist at Allianz Global Investors, a summer consultant at Booz & Co. and has now started his own company (Nanominded) specializing in social data analysis. He keeps you updated about the progress of his explorations on his website. Considering hypotheses are treated like facts in fields as consequential as finance and economics, Halim suggests revisiting these once-thought solved problems. He takes us on a new tour, at a new scale: That of the individual.
Hassan Aziz
Cairo-born and Beirut-raised, Hassan Aziz is a designer and multimedia artist currently based in Montréal. He is the Creative Director and Co-Founder of Dear Minds (a design studio) and Graphics eMotion (a large-scale projections company providing Architectural/3D Mapping, Immersive Domes and Interactive Installations). Having begun designing at a young age, Hassan was behind the cover design of his high school yearbook CPF – Temps de Pause for several years. He then moved to Montréal after receiving his Scientific French Baccalaureate with an Audio-Visual elective. Hassan graduated from the School of Design at UQAM winning several awards, including Applied Arts Magazine and Dérapage, a non-narrative experimental movies festival. He pursued his graduate studies in Digital Technologies in the Design Art Practice and was among the first artists invited for a residency to create Immersive Domes content at the Société d'Art Technologique (SAT). Hassan appreciates the power of collaboration, partnership and complimentary team effort. He helped shape the visual identity of several organizations promoting talent and exchange through modern inspirations from Middle Eastern heritage. He is also active within the Arab/Lebanese expat community, he is currently on the board of the Young Lebanese Chamber of Commerce (YLCC), the Arab Development Initiative (ADI) and the Festival du Monde Arabe de Montréal (FMA).
Joanna Choukeir
Joanna Choukeir is a communication designer with a decade of experience in design for social change. Her experience has embarked her on research and practice in the UK, Europe, the Middle East and The United States. Joanna was born in Lebanon and spent most of her childhood between Lebanon and the US. She completed a first class BA in Graphic Design at Notre Dame University in 2003, and a first class MA in graphic design at the London College of Communication in 2007. That year marked the birth of her project Visual Politics, an online archive of socio-political graphics from Lebanon (111101.net/projects/visualpolitics). Joanna is currently based in London and pursuing her PhD research at the University of the Arts London. The research is developing communication design methods for social integration, taking youth in Lebanon as a case study. Joanna is also involved in lecturing, mentoring and researching at the university. Alongside her academic endeavours, she is also the Design and Communication Director at Uscreates, a social change agency in London.
Katia Saleh
Katia Saleh, Producer of 'Shankaboot', the world's first Arabic web drama series and the winner of the 2011 International Digital Emmy Award® and the 2010 Reflet D'Or at Geneva's Cinema Tous Ecrans. She is the founder and director of Batoota Films, a leading Beirut-based production company specializing in web-based content. Not only is it the only organization in the region to have a track record in online drama but Batoota Films has also a unique portfolio in TV and documentary productions. Katia moved back to Beirut in 2009 after 10 years of producing documentaries in London primarily for Channel 4, Al Jazeera English and BBC World Service. She has previously produced and directed award-winning documentaries; 'Beirut: All Flights Cancelled' (2006) filmed for Al Jazeera English during the 2006 war in Lebanon, won Best Documentary at the Palermo Documentary Festival in Italy and 'Ashura: Blood and Beauty' (2005) won Outstanding Short Film at the San Francisco Arab Film Festival and the 2007 Noor Award. Katia's other credits in the UK include Channel 4 documentaries, 'Iraq: Women's Stories' (2006), Jon Snow's 'Iraq: The Hidden Story' (2005), 'Return to Basra'(2003) and the ITV four-part documentary series 'Inside Saddam's Iraq' (2003). Katia has Masters degrees in Documentary Studies from the University of London and in Film and TV Production from the University of Bristol.
Liliane Chlela & Clara Sfeir
Liliane Chlela Born in 1986, Liliane Chlela is a graphic design formed multidisciplinary artist living and working in Beirut. Musician / Composer / DJ perceiving music from an avant-garde approach; Liliane's singularity is eminent through her unusual sound treatment, complemented with distinct experimental hardware techniques and composition tools used in her live improvised performances and productions. Her music is an experiment of sounds, speeches, beats and melodies produced through a rare amalgam of instruments, hardware and gears. Co-founder of hezbel taleta- a collective project united every tuesday for an improvised post rock session- Liliane has had many collaborations with several artists in various fields (music, fashion, visual art…) Her latest collective: The DnB project; a live and improvised Drum'n bass trio including Fouad Afra and Bashar Farran, is a newly born concept triad consisting of a rare combination of electro-acoustic drum'n bass improvisation. Intrigued by the interconnection of improvised music, image and movement, Liliane produces music for short films, and elaborates her inquiry by a recent collaboration with the contemporary dancer Clara Sfeir entitled "Euphonic discordance". The performance is based on both improvised contemporary dance and electroacoustic music, and explores the extents of both disciplines responding live to each other. Clara Sfeir Clara Sfeir has a degree in Chemistry and is currently pursuing asecond degree in film-making. Clara began dancing with Caracalla Dance Theater, a modern andfolklore dance company. She participated in "Takween" (Beirut Contemporary Dance School) in 2009 and 2010, and took part in both BIPOD 2009(Beirut InternationalDance Platform) and ADP 2010 (Arab Dance Performance) with her own dance projects "A Head of me"(20 min) and "Flash"(15 min).
Mahmoud Natout
Mahmoud Natout is a doctoral student in Educational Studies at the University of Oxford. After finishing his Masters in Theology (focusing on the historical interplay between the contested categories of 'science' and 'religion') at the University of Oxford in 2006, he worked as an instructor in the Humanities and Social Sciences at the Lebanese American University. His current research and career interests focus on teacher education and teacher personal and occupational development. Furthermore, Mahmoud is currently organizing, in conjunction with a group of teachers, academics and activists, a forum for teachers called the 'Lebanese Initiative For Teachers' (LIFT) that critically engages with the underlying challenges of teaching as an activity and an occupation in Lebanon. Mahmoud resides in Beirut and is currently an instructor in Cultural Studies at the Lebanese American University (LAU).
Mazen Hajjar
Mazen quit a career in investment banking to start his first airline at the age of 29 and after successfully starting his second airline, he decided to move back to Lebanon and founded 961 Beer. He is the driving force behind all the wacky ideas in 961 Beer and can often be seen around preaching good beer to anyone who will listen.
Michael Kouly
Michael Kouly, a World Bank Fellow, senior international executive, writer, journalist & a PhD scholar who has studied and researched Global Leadership at Harvard, Princeton, Maastricht and Michigan-Ann Arbor universities. Michael has spoken on Leadership, Strategy and policy-making to thousands of top government, education, NGO and business executives in dozens of countries stretching from the United States to Asia. His practical knowledge comes from a 17-year international career with Reuters where he worked in 22 countries leading people from 47 nationalities. His last responsibilities were Managing Director of Reuters Middle East Ltd. and executive board member of Reuters Continental Europe, Middle East and Africa. Michael serves currently as the CEO of the Orbit TV Network and the Mediagates Group. He is also the President of Cambridge Institute for Global Leadership (CIGL), a leadership Think-Tank that generates knowledge on the subject of leadership and builds the leadership capacity of people and organizations worldwide. He is the Founding President of Leaders Across Borders LAB, a non-profit international body that promotes leadership initiatives across national, racial, religious, social, ethic and cultural boundaries.
Najat Rizk
Najat is at the forefront of socio-political programmes and documentary production across the Arab World. After serving as a Channel Manager for Orbit Satellite Channel, Al Thaniya television and as Head of Operations in Italy for LBC Network, she joined Firehorse Films in 1999. Firehorse was voted the second fastest growing company in Lebanon in 2010 and Najat won acclaim as the second most successful CEO in Lebanon by Harvard University. With over 18 years of experience, Najat is a lead producer and manager of a wide range of programming activities on current affairs, documentaries and corporate films in the Arab World. Firehorse's tagline "Making Television Worth Watching", attests to her commitment to produce knowledge-based and innovative media that engages audiences everywhere. Najat's name has left her personal mark on a number of globally acclaimed documentaries touching crucial topics such as women empowerment, religion, civilian-military relations, and political investigations in the region. These have included Al Mokayada al Kobra (The Great Trade-off –on the Hezbollah/Israeli political prisoners), Mojtamaat al Diniya (Religions of the World), Egyptian Genesis, From Herat to Baghdad and The Living Martyr:Hizbollah Unveiled. Najat has been the spokesperson at a number of regional and international conferences, where she brings to her audience real case studies on media as a way to influence reality and create impact.
Reine Abbas
Reine abbas holds an MA in Fine Arts from the ALBA University. She started her career at DigiPen/AKE (2002-2008), where she founded the art department and was the head of the production department. In April 2008, Reine joined Ziad Feghali and Karim Abi Saleh and founded Wixel Studios, one of the first gaming companies in Lebanon, she holds the position of Chef Of Operation. Reine's talent and creativity has since been put forward to the masses following the release of well-renowned games like Douma, Furn El Shebbak, and Collitical. Reine is a 2D and 3D animation instructor at ALBA (The Lebanese Academy of Fine Arts) and at USEK (Holy Spirit University in Kaslik). Reine is also the winner of the WIT Women in Technology Award 2010. In addition, Reine has been nominated and then selected by the US Government for a business management and entrepreneurship program for 3 weeks in the US.
Tammam Yamout
Tammam Yamout earned his bachelor of Graphic Design at the American University of Beirut in 2004. Since then he has been working at PenguinCube, a design consultancy which he co-founded that same year. PenguinCube, which provides services in identity design, interface design and wayfinding design, has gone on to gain international recognition for their work and have been recipients of the Red Dot Design Award, the IF Design award as well as the prestigious SEGD honor award in wayfinding. Starting off as a team of two, Tammam has seen the company grow to a multidisciplinary team of fourteen enterprising individuals working together. This growth has been fueled by opportunities in emerging markets in which proper attention to branding, interactive design and wayfinding was generally lacking. Tammam enjoys long distance running and aims to break his personal best at the Beirut Marathon this year.
Yorgui Teyrouz
Yorgui Teyrouz is a pharmacy student at the Lebanese American University. He's been a scout for 15 years. He also served in the Red Cross in 2003 for a year. Yorgui is the founder of Donner Sang Compter (DSC), and he has been working to better the blood donation cause in Lebanon for the past 5 years. Lebanon lacks a national blood bank, or any public blood donation service and awareness about the importance of voluntary blood donation is often nonexistent. DSC is composed of young volunteers from various social and professional backgrounds. Their job is to raise awareness about voluntary blood donation across the Lebanese territory: from schools and universities, to churches and mosques, to movie theatres and even nightclubs. Along with awakening young people to the vital importance of the selfless act itself, DSC is encouraging them to become voluntary blood donors. The service is completely free of charge and relies solely on the registered donors' selfless efforts to help save a life. When he's not donating blood, running his NGO or studying, Yorgui goes camping and loves to discover new places in Lebanon. His activities are all about friends and team sports. Reggae music keeps him smiling and is a part of his daily life.
Ziad Abi Chaker
On the path to a Zero Waste Society. Ziad is a multi-disciplinary engineer who specializes in building Municipal Recycling Facilities on the communal level going against the trend of a central Mega recycling Plant. While doing research at Rutgers University in New Jersey, USA his team developed a technology to accelerate the composting cycle of organic waste in an odorless manner to produce high grade fertilizer. After returning to Lebanon in 1996, Ziad started Cedar Environmental, an environmental & industrial engineering organization that aims to build recycling plants to produce organically certified fertilizers and leave no waste material to be disposed of, but instead recycled into a new form of product to be used again and again. Most municipalities in Lebanon and the middle east cannot afford to buy recycling plants, so Ziad worked out a three way contract where local banks give his company soft loans to build the recycling facilities and municipalities pay only for the service of recycling/composting in comfortable monthly installments not exceeding 5 US Dollars per household per month. Recently, Ziad and his engineering team, after four years of research, developed a new technology which transforms plastic bags into solid plastic panels used in the outdoors to replace wooden and steel panels. Currently, they are transforming that technology from using fossil fuels to generate the required energy to biomass a renewable energy source.
Organizer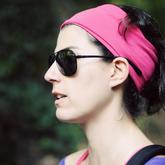 Patricia Zougheib
Beirut, Lebanon
Team
William Choukeir

Co-curator

Zeina Tahan

Organizer

Sherif Maktabi

Organizer

Sandra Chaoul

Organizer

Joseph Massih

Organizer

Marc Khairallah Querel

Organizer

Rida Mawla

Organizer

Najwa Sabra

Organizer

Karim Badra

Organizer

Ziad Moubarak

Organizer

Adonis Chedid

Organizer

Youssef Chaker

Organizer

Patrick Abi Salloum

Organizer

Sarah Kourkejian

Organizer

Sara Sibai

Host

RyTTa Ihdayhid

Organizer

Rasha Hamze

Organizer

Armen Bouchakjian

Organizer

Hind Al Aryani

Organizer

Fatimah Ghanim

Organizer

Farah Hinnawi

Organizer

Aya Blouchi

Organizer

Marwa Boukarim

Organizer

Naji Ghaziri

Organizer

Andrea Noujeim

Organizer

Hanane Al Kai

Organizer

David Achkar

Contributor
---