Jakarta
x
= independently organized TED event
Jakarta, Indonesia
July 25th, 2009 - July 26th, 2009
Watch video from the event
Please install flash player to see this video.
View photos from the event on Flickr
About this event
Confirmed Speakers
Marco Kusumawijaya
The urbanist was the first speaker who spoke about what we can do to our beloved city Jakarta by bravely taking up everyday actionsto sustain our city
Dr. Reynaldo Zoro
This awaited speaker illuminated the audience with striking facts about his field of expertise, the lightning, and how we should befriend it.

Hendro Sangkoyo


This man enlightened us Indonesians on things that we don't know or pretend we don't know about the ecological, economic, social crisis that is happening throughout our archipelagic nation. Hendro Sangkoyo is also a principal researcher at the School of Democratic Economics (SDE), a learning network he co-founded in 2007.
Yoris Sebastian
This man spoke about the currently booming creative generation in Indonesia and how we should all inject creativity in what we do.
Venue and Details
Kemang Village
​ Jakarta,
Indonesia

July 25th, 2009, 9:00pm - July 26th, 2009, 1:00am (GMT 7)
This event occurred in the past.
See more TEDxJakarta events »
Organizer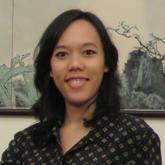 Tika Anindya
Jakarta, Indonesia
Organizer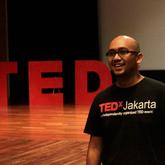 Arief Aziz
Jakarta, Indonesia
Team
Karina Sigar

Co Curator

Kartika Anindya

Co-Curator

Arief Aziz

Co-Curator

TEDxJakarta Volunteering

Team
---