Kids@SMU
x
= independently organized TED event
Dallas, TX, United States
October 9th, 2009
Watch video from the event
Please install flash player to see this video.
View photos from the event on Flickr
About this event
TEDxKIDS@SMU was the first TEDx event designed specifically for students. We hosted 331 students from private, public, Montessori, parochial and charter schools, as well as a number of home-schooled students. The half-day conference featured amazing TEDTalks and live TEDx presentations from TED favorites like Dave Gallo and Art Benjamin.
Organizer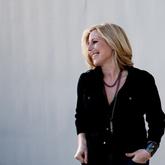 Sharon Lyle
Dallas, TX, United States
---