Muskegon
x
= independently organized TED event
Theme: Thrive
Muskegon, MI, United States
September 20th, 2011
Watch video from the event
Please install flash player to see this video.
View photos from the event on Flickr
About this event
This year's theme is THRIVE-to prosper, succeed, grow, flourish, boom. This theme is about the challenge all individuals and communities face in their lives to adapt to change-and more. Speakers will present the transformative ideas that have made a positive difference in individual lives and communities, and which pave the way to a better future. The three sessions will evolve around place, making and place-making.
Confirmed Speakers
Ian Lawton
Ian originates from Australia and his journey to the United States and specifically Grand Haven, Michigan is the story of what Paulo Coelho would call a "personal legend." Ian's story is that of one man's deep mission to nourish the spiritual nature of humanity. It has been an interesting journey since Ian was ordained as an Anglican Priest in Sydney, Australia, in 1994. Sydney is one of the most conservative Anglican dioceses in the world. Ian was always interested in connecting with the people who often don't go to church; the homeless people, the broken people, the creative people, the liberated people, the recovering people, the inquiring people, the family people, those who put their humanity before their ideology. He met them in pubs and on university campuses, in gyms and through social media. He stood alongside them at protests and bar lines. He just didn't see them in church. Ian always believed that inclusive spirituality could create the type of community that met the needs of these people.
Linda Juarez
LINDA JUAREZ is the Chief Executive Officer at Hackley Community Care Center, a community health center she helped develop over 19 years ago. She has a Bachelor of Arts degree in pre-law from Michigan State University, and a Masters degree in Public Health from the University of California at Berkeley. Before joining the Hackley Community Care Center, Ms. Juarez was the Deputy Health Officer with the Muskegon County Health Department and also served as Director of Hackley Hospital's primary care network. Linda has over 26 years of experience in the areas of healthcare administration, strategic planning, and public policy. She is a Board member of many Muskegon community organizations including the United Way, healthCARE, MOCAP, West Michigan Therapy, Every Woman's Place, and is the Chair of the Community Coordinating Council. She is currently the co-chair for the Rotary health and wellness initiative, to become the healthiest community in the state of MI in 2021: One in 21. She has a great passion for improving the health of all people of our community.
Maria Andersen
Dr. Maria H. Andersen is the Learning Futurist for the LIFT Institute and a Math Professor at Muskegon Community College. She writes the "Teaching with Tech" column for MAA Focus and has recently published articles in Educause Review and The Futurist. Lately she has been spending a lot of time building games for teaching math and musing about the future of learning and higher education. You can find Maria blogging on the Internet at EdgeofLearning.com or on Twitter as @busynessgirl.
Kathleen Riegler
Kathleen Fagan Riegler is a reluctant entrepreneur. After a lifetime of outside sales, she found herself following her husband, John's entrepreneurial ways. She began by selling cheese at the farmers market. After 2 ½ years she opened a brick and mortar shop. And now has a growing retail business selling cheese. She owns, and with John, operates The Cheese Lady in Downtown Muskegon, Michigan. The Cheese Lady specializes in the cheese experience by knowing about the product and by encouraging customers to taste before they buy. The business model has allowed them to succeed and grow. Recently they've opened a bulk olive oil and balsamic vinegar store next door, using the same tasting model. And a Cheese Lady franchise has opened in Kalamazoo. Passion and enthusiasm for good food is contagious.
Terry Sanford
I have been at Nederveld since 1990 and in that time the culture has changed from a conventionally focused civil engineering and land surveying firm. We are now the regional leader for responsible land use and sustainability. Our services have expanded to include architecture, planning and forensic engineering. When we decided to enter into planning the direction was to employ licensed architects who have a passion for planning and urban design. The planning department now focuses on municipal and neighborhood level projects and ONLY performs form based codes. We have now won 3 awards for our planning efforts and code work. I am passionate about creating strong cities and quality urban spaces. My specialty is in mixed use design and implementation. Recently I have begun to consult with cities and neighborhood organizations on how to improve business districts by helping independent owners to become better retailers. Terry graduated from Harvard University and The University of Michigan and currently serves as President of the Center for New Urbanism for the Michigan Chapter.
Scott Speck
With recent performances in London, Paris, Moscow, Beijing, Chicago, San Francisco and Washington, Scott Speck has inspired international acclaim as a conductor of passion, intelligence and winning personality. Scott Speck has been Music Director of the West Michigan Symphony since 2002. He calls Muskegon home and lives in the Amazon building downtown. He has overseen a period of dramatic artistic growth, during which the WMS has adopted a new name, improved the caliber of its music-making, increased the number of its performances, added to the diversity of its orchestra, increased its audience base, and prepared seven programs for young people in collaboration with Carnegie Hall. In addition, Scott's recent concerts with the Moscow RTV Symphony Orchestra in Tchaikovsky Hall garnered unanimous praise. His gala performances with Yo-Yo Ma, Itzhak Perlman, Joshua Bell, Midori, Evelyn Glennie and Olga Kern have highlighted his recent and current seasons as Music Director of the Mobile Symphony. He was recently named Music Director of the Joffrey Ballet; and he was invited to the White House as Music Director of the Washington Ballet. In recent seasons Scott Speck has conducted numerous performances in London's Royal Opera House at Covent Garden, the Paris Opera, Washington's Kennedy Center, San Francisco's War Memorial Opera House, and the Los Angeles Music Center. He has led numerous performances with the symphony orchestras of Baltimore, Houston, Chicago (Sinfonietta), Paris, Moscow, Shanghai, Beijing, Vancouver, Romania, Slovakia, Buffalo, Columbus (OH), Honolulu, Louisville, New Orleans, Oregon, Rochester, Florida, and Virginia, among many others. Previously he held positions as Conductor of the San Francisco Ballet; Music Advisor and Conductor of the Honolulu Symphony; and Associate Conductor of the Los Angeles Opera. During a recent tour of Asia he was named Principal Guest Conductor of the China Film Philharmonic in Beijing. Scott Speck the co-author of two of the world's best-selling books on classical music for a popular audience, Classical Music for Dummies and Opera for Dummies. These books have received stellar reviews in both the national and international press and have garnered enthusiastic endorsements from major American orchestras. They have been translated into twenty languages and are available around the world. His third book in the series, Ballet for Dummies, is now available as well. Scott Speck has been a regular commentator on National Public Radio, the BBC, the Australian Broadcasting Corporation, and Voice of Russia, broadcast throughout the world. His writing has been featured in numerous magazines and journals.
Alan Steinman
Alan Steinman has been Director of Grand Valley State University's Annis Water Resources Institute since 2001. Previously, he was Director of the Lake Okeechobee Restoration Program at the South Florida Water Management District in West Palm Beach, FL. Steinman has published over 100 scientific articles and book chapters, is Associate Editor of two scientific journals, has been awarded over $45 million in grants for scientific and engineering projects, has testified before Congress and the Michigan and Florida state legislatures, and has been invited to speak throughout the world. His awards include Phi Beta Kappa, the U.S. Army Corps of Engineers Outstanding Planning Achievement Award, the Joan Hodges Queneau Palladium Medal from the National Audubon Society, Environmental Council of States Program Innovation Award, Paul Harris Fellow, and was inducted into the Massapequa (NY) High School Hall of Fame. Currently, he is a member of advisory boards for the U.S. EPA, the International Joint Commission, Healing our Waters, CMU's Beaver Island BioStation, and the University of Notre Dame's GLOBES program. He previously served on the State of Michigan's Groundwater Conservation Advisory Council and Phosphorus Advisory Committee. Steinman's research interests include nutrient cycling in aquatic ecosystems, sustainability of water resources, restoration ecology, and algal ecology.
Brad and Amanda Kik
Brad Kik's resume is a gallimaufry of film study, environmental activism, graphic design, community organizing, woodworking, chicken raising, music, ecology, and learning to homestead. He added a little spice to the stew in 2005 when he met and then married Amanda, and with her co-founded the Institute for Sustainable Living, Art & Natural Design (ISLAND), an emerging arts, ecology and agriculture program in Northwest Lower Michigan. Amanda spent both her undergraduate and graduate years at California Institute of the Arts and as an active participant in the art community in Los Angeles before moving to Northern Michigan. She quickly learned that art is a vital part of any community, no matter the size or cultural composition. Amanda's strong desire to contribute to the cultural community of Northern Michigan, coupled with her commitment to the development of new work, led her to create ISLAND with her husband, Brad.

Chris Drake


Christopher Drake has been a Firefighter/EMT-B for the City of Muskegon since 1998. His 25-year career in emergency services as a firefighter and member of the U.S. Coast Guard has taken him from Louisville, to Boston, to the Caribbean, and then to Muskegon. Chris became a resident of Downtown Muskegon in 2009. As a result, he learned more in a few months about the community he serves than he had in the previous 11 years. His classroom is a thriving Downtown Muskegon, and life as a 'Townie' has given him an appreciation for the issues and challenges faced by his neighbors and visitors.

Ebony Davis


Ebony Davis whose pseudonym is Gemini DaPoet is a 30yr. old poet/self published author born and raised in Muskegon, MI. She recently signed her first publishing deal with Xlibris Publishing and is currently in the process of releasing her first poetry book worldwide. She has spoken at numerous community events with the hopes of touching the youth in the community. She speaks on real life issues that tend to get swept under the rug in hopes of inspiring others who may feel that the odds are stacked against them and feel as if they want to give up. With her poetry she wants to help bring back the positivity to the city of Muskegon. She has two of her poems being played daily on the local radio station in Muskegon (103.7FM The Beat). Her motto is "If I can touch at least one soul than I am doing my part."She is currently enrolled at Baker College majoring in Computer Networking Technology.
Jennifer Jurgens
Jennifer Jurgens is the vice president of sales and marketing for MarketNet Services, LLC, a local sales lead management company. But she would rather you know that she is also a mother, athlete, breast cancer survivor, avid reader, author of the blog www.left-tata.com and adventure traveler. She has held management positions at several technology companies, including Adtegrity.com, Mindpepper (BDO Seidman), Pandesic (Intel/SAP joint venture) and US Xchange. Jennifer has spoken at numerous marketing events and summits for organizations like MarketingSherpa and The Direct Marketing Association. She would like to be known however for her ability to put people at ease and make them laugh until they have a stomach ache. Jennifer has an MBA from the Seidman School of Business at Grand Valley State University. She also has a bachelor's degree in materials and logistics management from Michigan State University's Eli Broad School of Business. Her passions include talking to strangers, hearing other peoples' stories, making connections and G.S.D. (Getting Stuff Done).

Jonathan Phillips


Jonathan's education consists of a Bachelor of Science from Northwest Missouri State and Master of Theology GMOR Theological Institute. He keeps busy by being involved as the Organizing Pastor of Love Fellowship Baptist Church 1404 Eight St in Muskegon, a Chaplin at Mercy General Health Partners and a guest teacher at Muskegon Heights and Muskegon School systems. And if that doesn't keep him busy enough he also is involved in Alpha Phi Alpha Fraternity, Social Justice Commission-Vice Chair. Treasurer of the Shoreline Branch of the Fruitport Lions, involved with the NAACP and an advisor for Love Community Garden. He also is involved as a member of the Muskegon Downtown Clergy-Board. Full Gospel Baptist Church Fellowship International, Central District-BM&E State Convention Vice-Moderator Pastor's and President of the Minister's Fellowship of Greater Muskegon. And now he is sharing his experience with TEDxMuskegon.
Mitch Dennison
Mitch Dennison is the former National Board President of the Rosa Parks Institute in Detroit, Michigan. An active member of the West Michigan community, Mitch is currently an advisory Board Member for Baker College of Muskegon, ITT Technical Institute of Grand Rapids, the Muskegon Area Career Tech Center and the Internship Program Advisory Council for the West Michigan Strategic Alliance. He also serves as a Board Member for the Walden Green School Foundation and was a recipient of the Muskegon Area Chamber of Commerce's 2008-2009 Agents of Change award. A veteran of the technology industry, Mitch has been building software solutions for fortune 1000 companies for over 20 years. A self-taught programmer, Mitch began his career in New York City building large-scale corporate applications. As an experienced entrepreneur, Mitch has participated in the creation of a large telecommunications company and multiple successful consulting companies. Mitch currently resides in Twin Lake, Michigan and is an Account Manager for RC Productions in Muskegon, Michigan.
Natasha Thomas-Jackson
Natasha Thomas-Jackson is a literary/performance artist and the Co-Founder and Executive Director of RAISE IT UP! Youth Arts & Awareness, a non-profit organization that promotes youth engagement, expression, and empowerment through the performing arts, youth organizing, and social justice initiatives. Natasha's literary works have been published by the John Hopkins Center on Genetic Research and the Black Congressional Caucus and her spoken word performances were featured on the Emmy Award winning documentary, "Making Genes Dance". A freelance writer, she occasionally blogs for Alternet.org, a website that publishes a combination of policy critiques, investigative reports and analysis, grassroots success stories and personal narratives. Its coverage emphasizes the discovery of solutions to social problems, and its editorial philosophy is "to uphold a commitment to fairness, equality and global stewardship, while making connections across generational, ethnic and issue lines. In 2008, Natasha's work as an artist and activist earned her the National Hip Hop Political Convention's "Up and Coming Social Justice Activist" Award. Natasha has performed in various venues across the country and strongly believes that art is an extremely effective vehicle for social justice and humanitarianism. She is happily married with 3 kids and enjoys reading, writing, yoga, meditation, art, fashion, sociology, interior design, and politics.
Paul Veltkamp
Paul has been active in many efforts to help bring about positive change in his community from rain water collection design to playing a major role in Love Community Garden the youth program and its success. Bachelor of Science- Environmental Design and Landscape Architecture
Rich Lohman
Rich Lohman is an Entrepreneur, Speaker, & Coach. He works with individuals and businesses to help them learn to focus on the positive, believe in themselves and their vision for their future, and shows them how to accomplish the life they have been dreaming of. Before starting his entrepreneurial journey Rich spent 10+ years in Corporate America as a salesperson, sales manager, & sales trainer. An almost lifetime resident of West Michigan, Rich is known in many circles as the WOOHOOing Guy and he is always looking to share a good story, find a new adventure, or start a new journey that will have him and the people around him WOOHOOing for more good in their lives!
Roger Rapoport
Roger Rapoport is the author of such books as Citizen Moore: The Making of an American Iconoclast, Hillsdale: Greek Tragedy in the American Heartland and The Mystery of Air France 447: The Crash That Changed Aviation History. His articles have appeared in the Atlantic, Harper's Esquire, the Los Angeles Times, Wall Street Journal, San Francisco Chronicle and the Washington Post. He is the producer of the forthcoming feature film Waterwalk being produced in Muskegon and co-wrote the screenplay.
Roger D. Zuidema
Educator - Technology, Business and PE, Hudsonville Public Schools B.A.—Business / Recreation / PE / Education, Calvin College, Grand Rapids Mi Roger Zuidema promoter of Muskegon Boat Time has been a teacher for 25 years in the areas of technology, computers, physical education, health, business, marketing and theology. Zuidema has taught at all levels from K-12th grade and currently teaches middle school. He serves on the executive board of the HEA, curriculum council and directs the Aquatics Center. Zuidema coached district championship teams in baseball and volleyball and lead football, swimming, soccer and basketball teams. Presentations include MACUL (Michigan Association for Computers Users in Learning) explaining open source applications, web 2.0 and social media (facebook and twitter) to educators. Roger used his understanding of technology and marketing to create Lake Effect Boating and Muskegon Lake Effect Celebration and Boat Time aimed at showcasing Muskegon's maritime attractions and businesses in a week long event. With life long connections to Muskegon through his parents, grandparents, relatives and friends he has come to understand the potential of Muskegon and is sharing his excitement for the future. The aim of Lake Effect Boating is be a catalyst of boating fun, development, education and preservation in the Muskegon area. R U Effected?

Sean Lancaster


Sean Lancaster is an Associate Professor in the College of Education at Grand Valley State University in the Special Education, Foundations, and Technology department. He has taught at GVSU for the past 11 years. He and his wife also develop educational software for students with disabilities and their teachers through grants from the National Institutes of Health. Sean is studying ubiquitous computing in k-12 schools. He has 2 children and he enjoys pistachio gelato. All kidding aside, he is quite serious about seeing public schools thrive and prosper.
Roger Spoelman
As President and CEO of Mercy Health Partners in Muskegon, Michigan, Roger Spoelman, has been involved with creating healthier communities in West Michigan for nearly three decades. In 2008, he led the merger of two local health systems, to form Mercy Health Partners resulting in a $9 million reduction in costs annually, improved quality of care, growth in physician recruitment, and a plan to stabilize access to care in the region's smaller communities. In 2011, Roger assumed the role of Regional Executive for Trinity Health West Michigan to align the systems' regional formation of Mercy Health with Saint Mary's Healthcare and Mercy Health Partners. Roger has received many awards for his community leadership, including The Healthcare Forum's Emerging Leader in Healthcare award and locally, the Patricia B. Johnson Award for Community Leadership & Innovative Grantmaking. Roger's commitment to making West Michigan strong is demonstrated by his volunteer service. He provides leadership to many local organizations such as the Community Foundation for Muskegon County, Muskegon Community Health Project, Osteopathic Foundation of West Michigan, and International Aid. He serves on several area, national, and international non-profit boards as well: including CURE International, Michigan State University Osteopathic Advisory Board, Munson Healthcare, Saint Mary's Health System, Talent 2025, Open Doors International, and Point Loma Nazarene University President's Advisory Board.
Organizer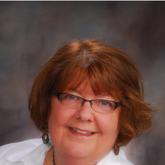 Renae Hesselink
Muskegon, MI, United States
Team
Renae Hesselink

Chair

Marcy Joy

Vice-Chair

Mitiz Taylor

Speaker Preparedness

Chuck Tawney

Speaker Selection

Chris Burnaw

Marketing

Brian Clincy

Technology

Susan Tate

Emcee

Doug Wood

Speaker Selection

Elisabeth Major

Speaker Selection

Spencer Norman

Speaker Selection

Eric Dykman

Stage and Lighting

Linda Medema

Production Manager

Jason Piasecki

Website
---