Tucson
x
= independently organized TED event
Theme: Innovating Our Green Economy
Tucson, AZ, United States
December 3rd, 2010
About this event
Confirmed Speakers
Jane Poynter
British-born Jane Poynter is a TV host, Biosphere 2 crewmember, sustainability consultant, author, speaker, and technology company president. She has flown experiments on the International Space Station… worked on projects to mitigate climate change… dived with sharks… raced motorcycles… and flown in zero gravity. Now she's turned her inimitable energy and passion to sustainability and living green.
Bruce Wright
Bruce Wright directs the University of Arizona's Office of University Research Parks (OURP). He serves as the CEO of the UA Science and Technology Park (Tech Park) and Arizona Bioscience Park (Bio Park) and president of the Arizona Center for Innovation (AzCI). He is also president of the Campus Research Corporation (CRC), which assists the University of Arizona in the development, operation, marketing and leasing of the Tech Park and Bio Park.
Dr. George Land
Dr. Land is a Pulitzer Prize Nominee for his work in Transformation Theory and his book "Grow or Die." He has pioneered and mastered the combination of innovation methodologies and collaborative decision-making technologies. These approaches have been used successfully with over 100 organizations.
Organizer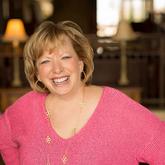 Renee Freedman
Tucson, AZ, United States
Organizer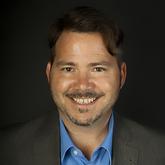 Lewis Humphreys
Tucson, AZ, United States
Team
Justin Williams

Organizing Partner

Jon Gosier

Sr. TED Fellow

Renee Freedman

Speakers Coach

Jane Poynter

Emcee
---